Okay. Here it is. The simplest, best way to make real nova lox at home. I've made lox a number of different ways throughout the years, many of which have been chronicled here (3-step Lox, Quick Lox, etc…). But I have finally perfected the simple 2 step, equilibrium cured nova lox, and I think it's a real winner. Try it if you don't believe me.
This method uses equilibrium curing (which if you don't know what I'm saying, read up on it here). This method uses 2.5% salt and 1.5% brown sugar, time, and smoke to create some of the most delectable cured fish you've ever tasted. Let's dive in.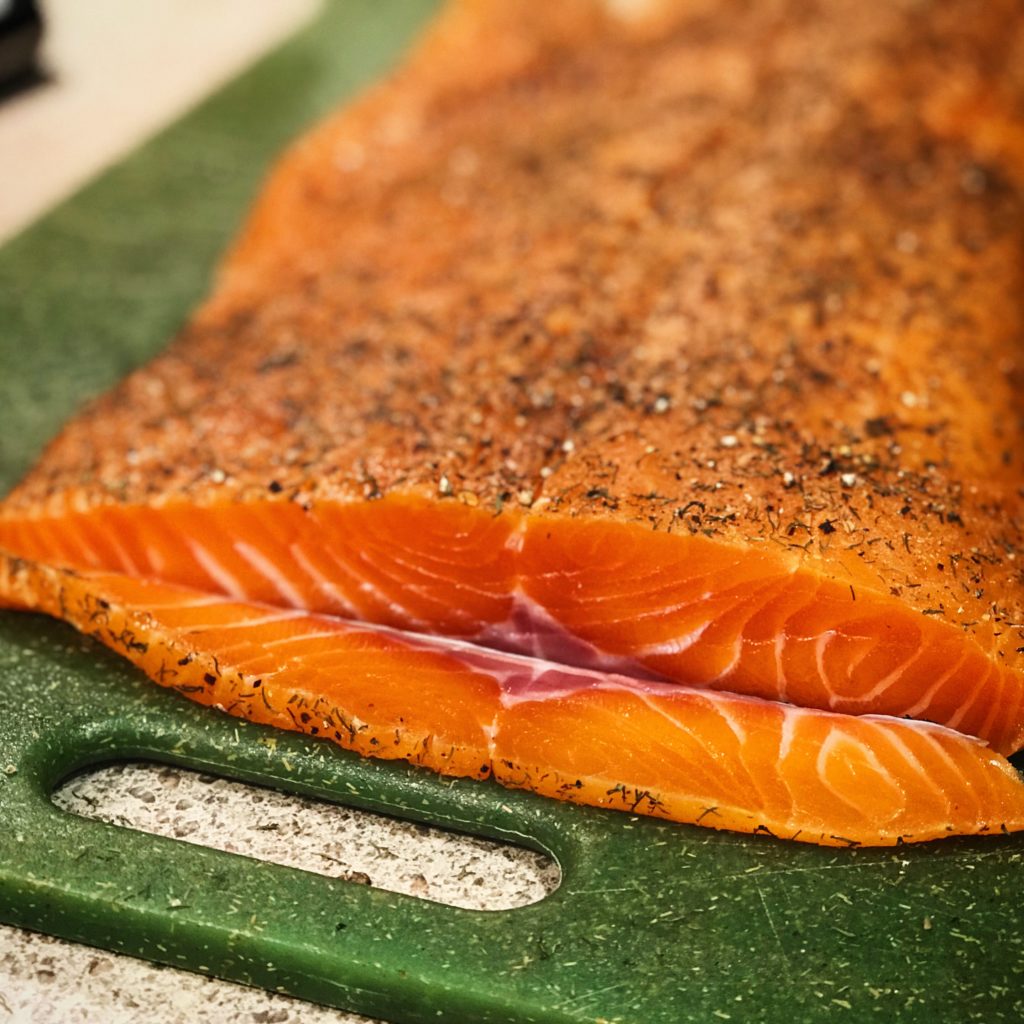 ---
The Fish
First, you want to find a nice piece of salmon fillet. I get sushi grade salmon from my local Asian food stores, but any good quality salmon should work. You can pick it based on the size you want to cure; if I'm making it for myself I will pick up just a small fillet, whereas if I'm making it for a group of people, I will pick up a whole side of salmon. You can also pick your piece based on whether you prefer the center of the cut or the belly. I prefer the salmon belly meat, so I pick my salmon fillets to maximize the lovely fat streaks found there.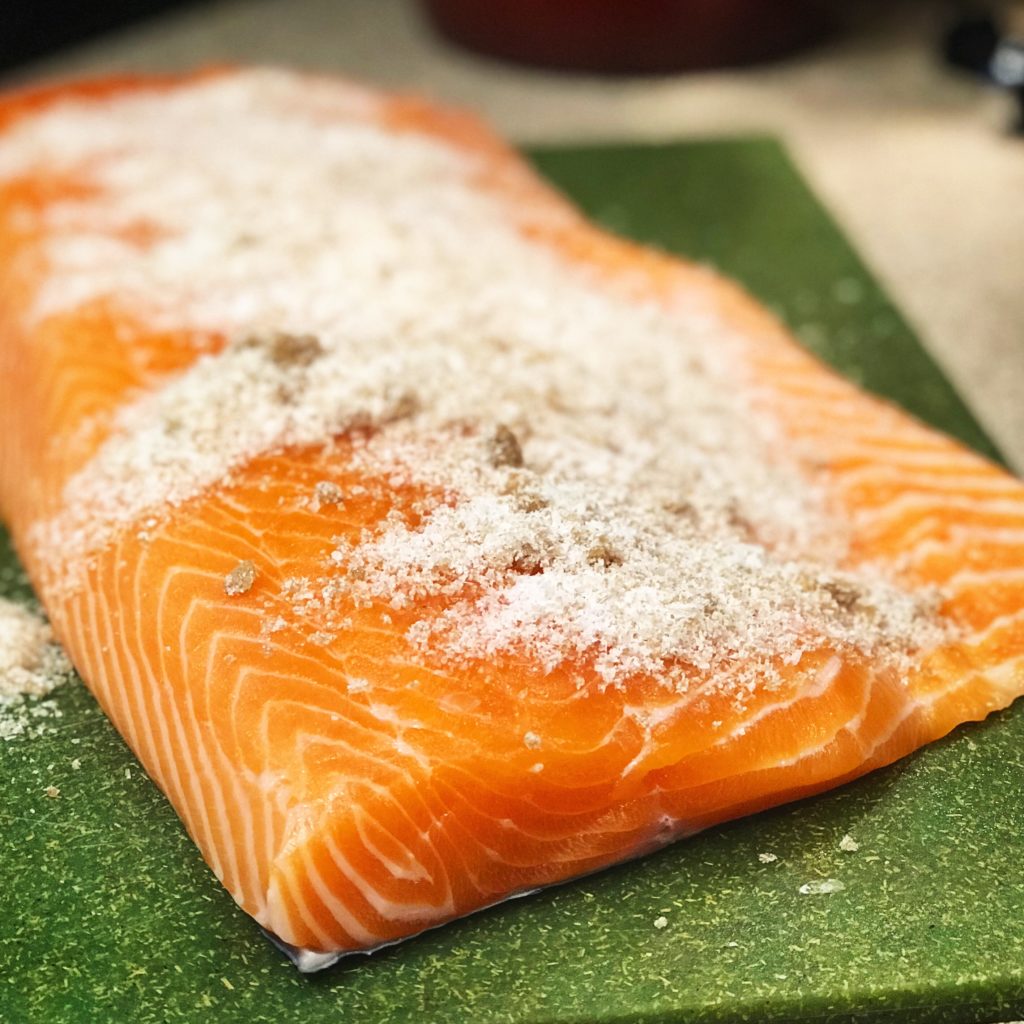 ---
Step #1: Dry Cure (24-48 hours)
Once you return home with your piece of salmon, rinse it and pat it dry. Weigh the meat and record the weight. This is a simple equilibrium cure with just two ingredients, salt and brown sugar. Weigh out 2.5% salt, and 1.5% brown sugar. Add this to the salmon fillet, ensuring that the entire visible surface is covered. You can do this in any container that fits the salmon, and allows for the cure to stay in contact with the salmon, but I prefer to use vacuum sealed bag to maximize the surface area contact. After you have sealed your container, put it in your fridge and allow it to cure for 24-48 hours.  The beauty of the equilibrium cure is that you cannot over salt your project, so you have a bit more flexibility with time.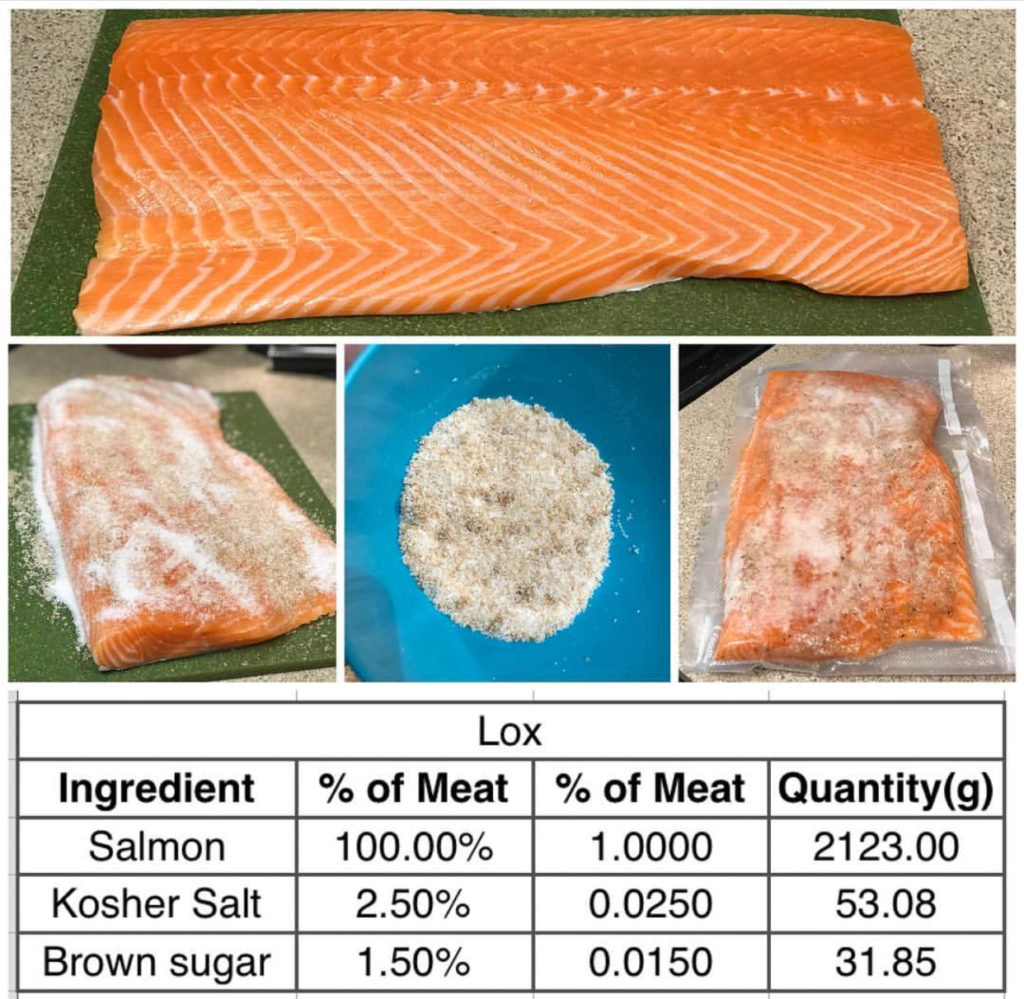 ---
Step #2: Cold Smoking (4 hours)
I took my fillet out of the cure after ~24 hours. You want to rinse it off, pat it dry, and move it to a rack for cold smoking. As I've mentioned before in my lox posts, if you want to stop at this point, you can. You will have salt cured salmon that is pretty good. But nova lox is cold smoked, so that is the next step in our project. There are a number of ways to create a cold smoking set up. I have used a bunch of different methods, from using a Smoking Gun and a Styrofoam cooler, to using a Little Chief Smoker, to the method I have finally arrived upon that I love, the A-Maze-N Smoker tube inside my Weber grill (although any enclosed space outside would work). The primary goal is to have a continuous source of smoking wood that never reaches more than 90-100 F.
Place the salmon inside your cold smoking set up on a rack to allow air flow. I like a subtle yet undeniably present taste of smoke in my lox, so I cold smoke for ~4 hours. You can adjust this time according to your tastes. I generally use applewood or hickory, but most recently I used beechwood because I had it around for other projects, and it was great, so don't worry about experimenting with different words for this step.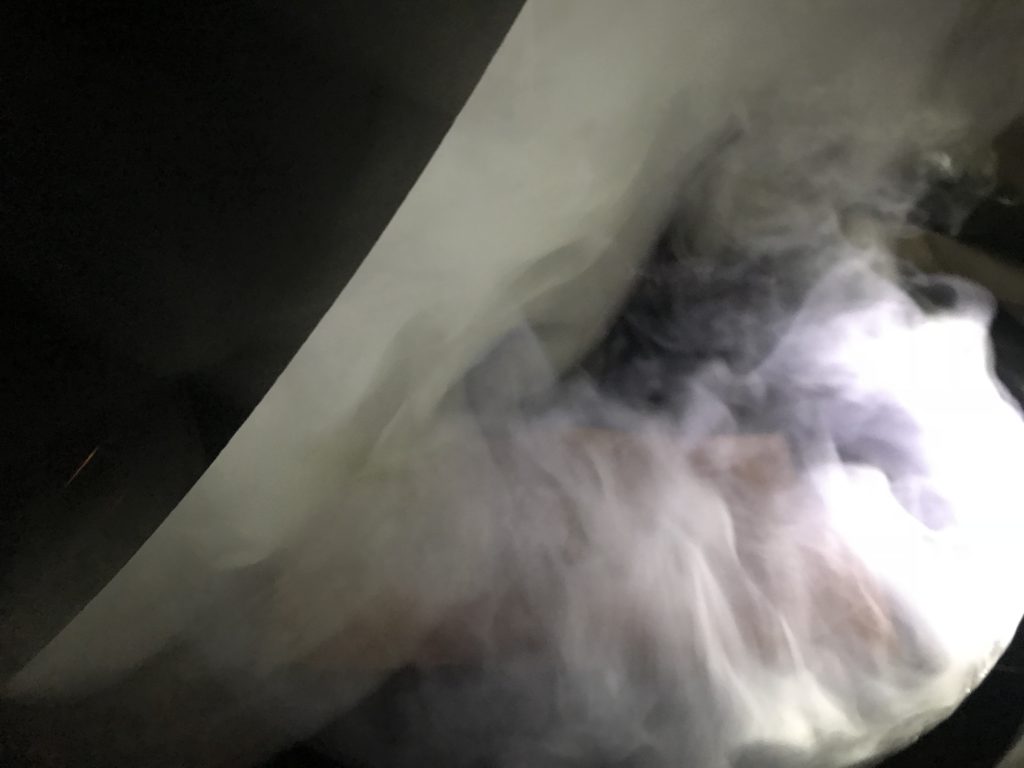 ---
Equalization (Overnight)
When the cold smoking is done, you want to allow the salmon time to equalize. Sprinkle with pepper and dill if you wish, and leave the salmon on a rack, uncovered in your fridge overnight or for ~8 hours.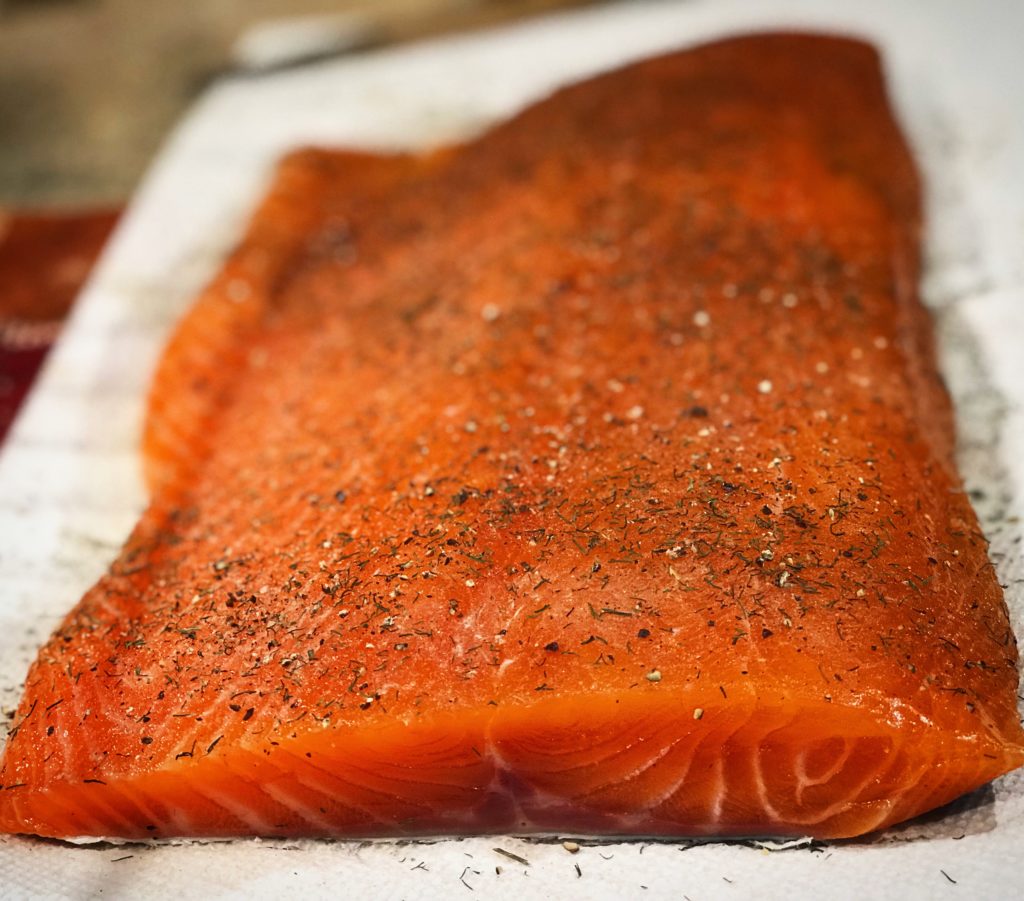 ---
Tasting
The next morning, you can start to slice up your freshly made nova lox!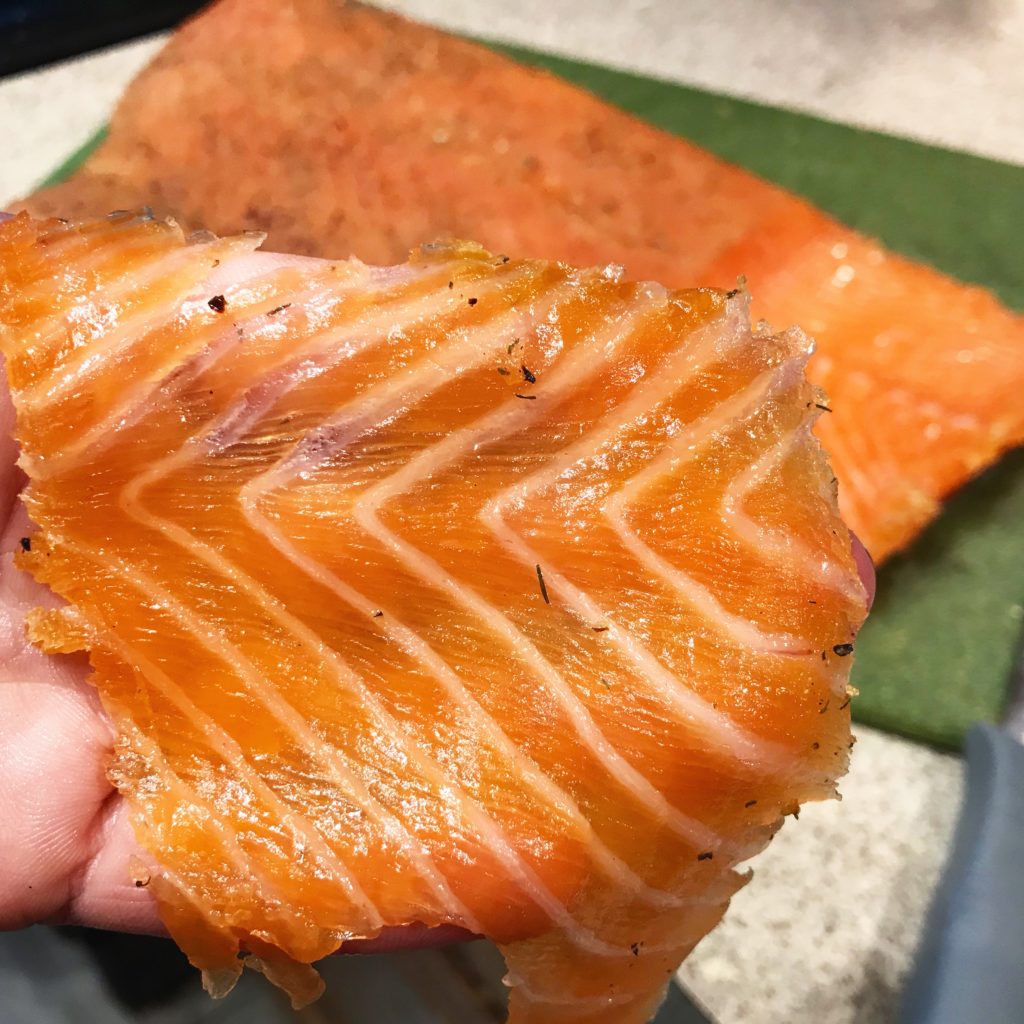 If you find that you are making a lot of home cured lox, you might want to invest in a salmon knife. They're relatively easy to get online, and making thin slicing of lox a whole lot easier.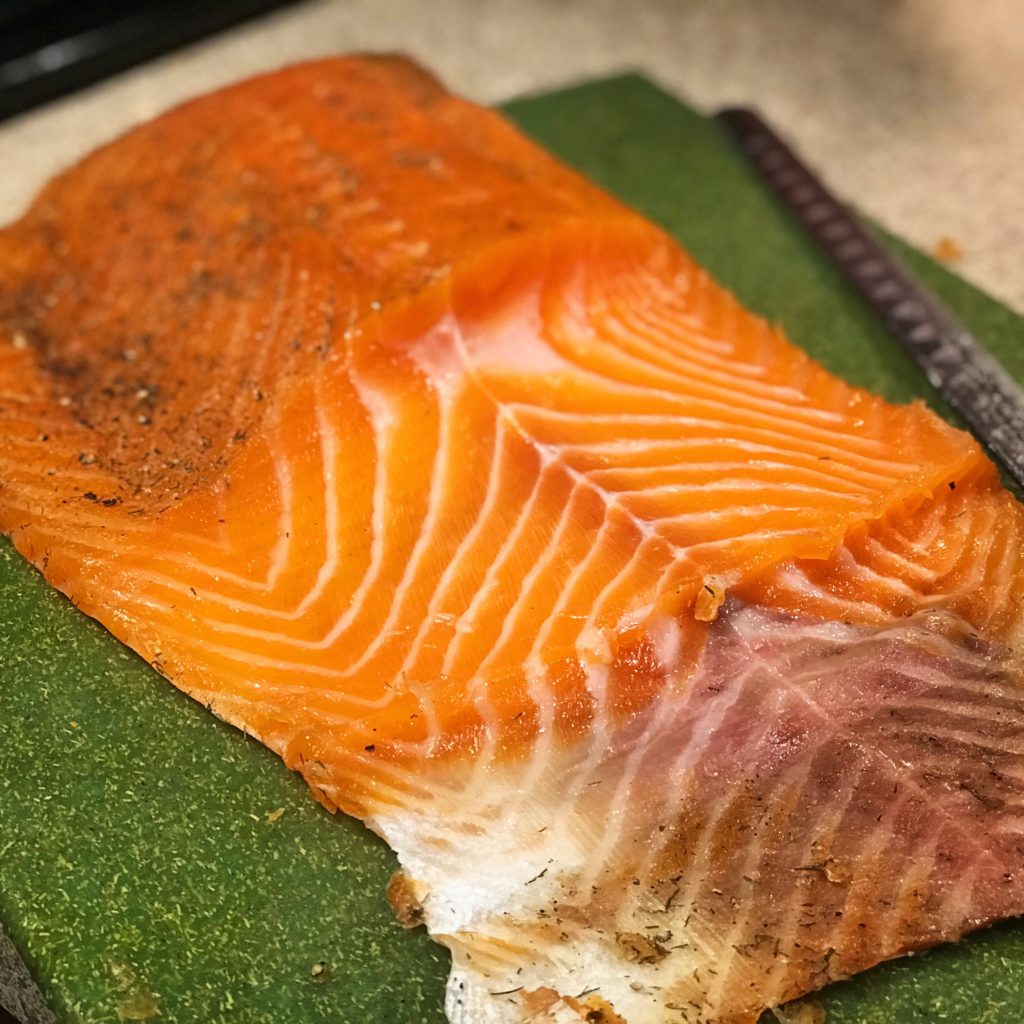 Slice it as thin as you can and you are ready to go!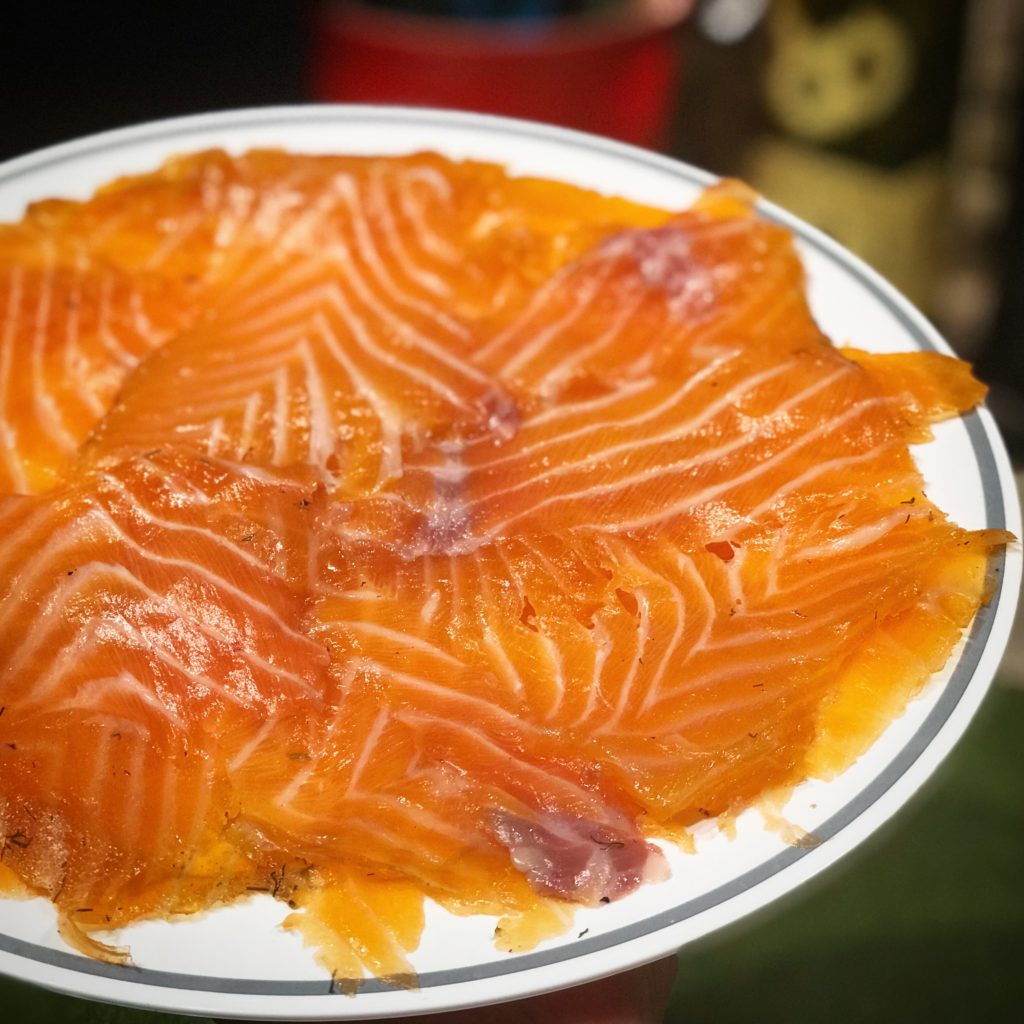 ---
Storage
You can slice it all in one go, or you can keep it in a vacuum sealed bag and take slices out of it as you wish. I find that when stored like this, it lasts about a week or so.
---
Disclaimer: Curing fish is a hobby that comes with inherent risks. We can all do things to limit this risk by educating ourselves about the process and the utilizing the safest known methods to create our products. This website is for educational purposes only, and all experimentation should be done at each individuals own risk.