I was on a mission to create the perfect mac and cheese. Mac and cheese is a staple food, one that should be quick to make, and full of flavor. Unfortunately, many homemade cheese sauces leave much lacking. I have never been a fan of adding flour to a sauce, feeling that it gives a tasteless and unnaturally heavy quality to a dish. After going to a talk by Nathan Myhrvold and buying his book, Modernist Cuisine at Home, I was intrigued by his method and the science behind it.
Background
Basically, cheese sauces traditionally use cheese, butter, milk, and flour in order to create a heavy sauce.  This is done so that the cheese doesn't separate out into its component parts. However, this method tends to make the sauce less flavorful and more clunky than smooth . Luckily, there is a solution.
Cheese has both water and oil components, which tend to separate, especially when heat is added. The solution to this is to add a component that can bind them together, and help to create an emulsion. One possibility for this is to use sodium citrate, which has components which can bind to both water and oil. This makes for a cheese sauce which is both strong and delicious.
Materials
2 grams sodium citrate (dissolved in about 100 grams  of water)
50 grams of grated cheese
Methods
First, heat up the 100 grams of water and dissolve the 2 grams of sodium citrate in the water. When the sodium citrate is all dissolved, add in the grated cheese slowly. When the cheese is all melted, use an immersion blender to create a smooth sauce.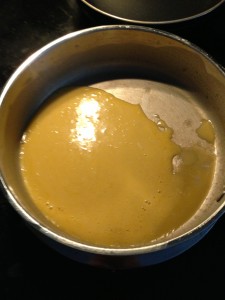 Finally, pour the sauce on to the awaiting boiled and drained pasta, and enjoy!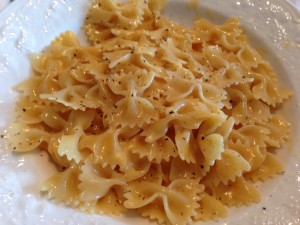 Sources:
http://modernistcuisine.com/2013/05/science-helps-craft-the-perfect-mac-and-cheese/