I have previously written about making Nova lox utilizing a 3 step process: a dry cure (12 hr), a brine (12 hr), and cold smoking (4 hr). You can find the details here: "3 Step Lox". While I have found that this longer 3 step process yields the best overall final product, it tends to take a good amount of time and effort, and sometimes you just want lox right here, right now. This is my quick and dirty method for making lox. It is one simple step, and results in a pretty delicious final product.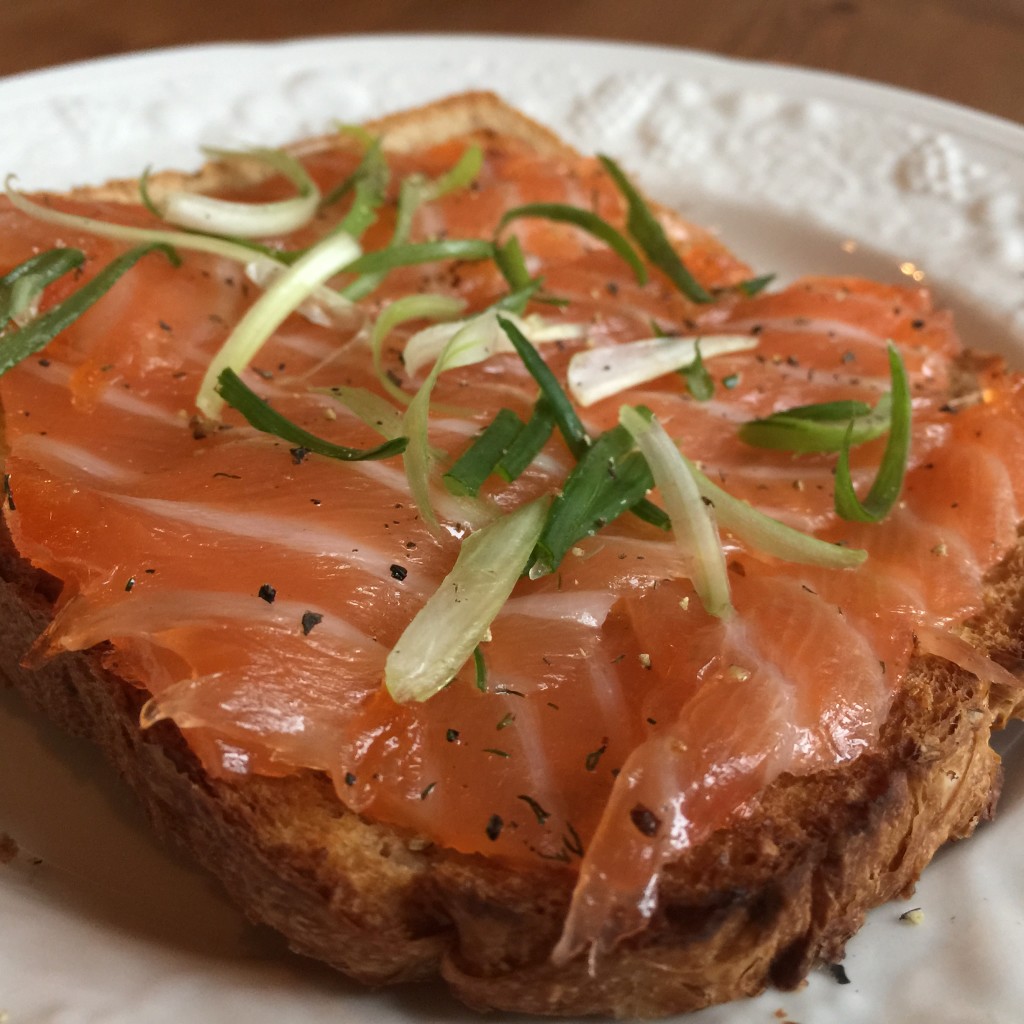 ---
The Fish:
Buy (or catch) the freshest, highest quality grade salmon that you can find. I generally buy a large fillet from a local Asian supermarket that is known for their high quality seafood.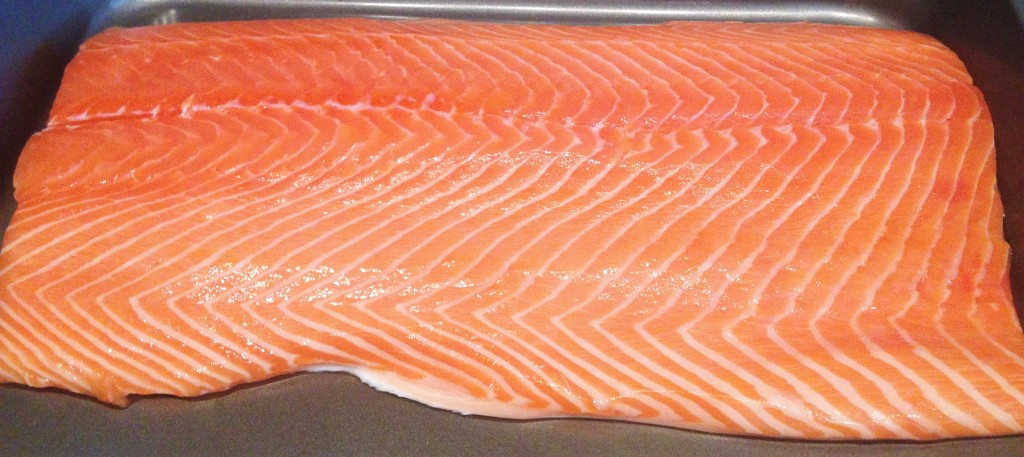 ---
The Cure:
This method utilizes a simple, excess cure. It is a 1:1 mixture of brown sugar/salt, and you just need enough to simply cover the salmon. I like to use sea salt, but you can use whatever you have on hand. Sometimes, I will add dill to the cure as well.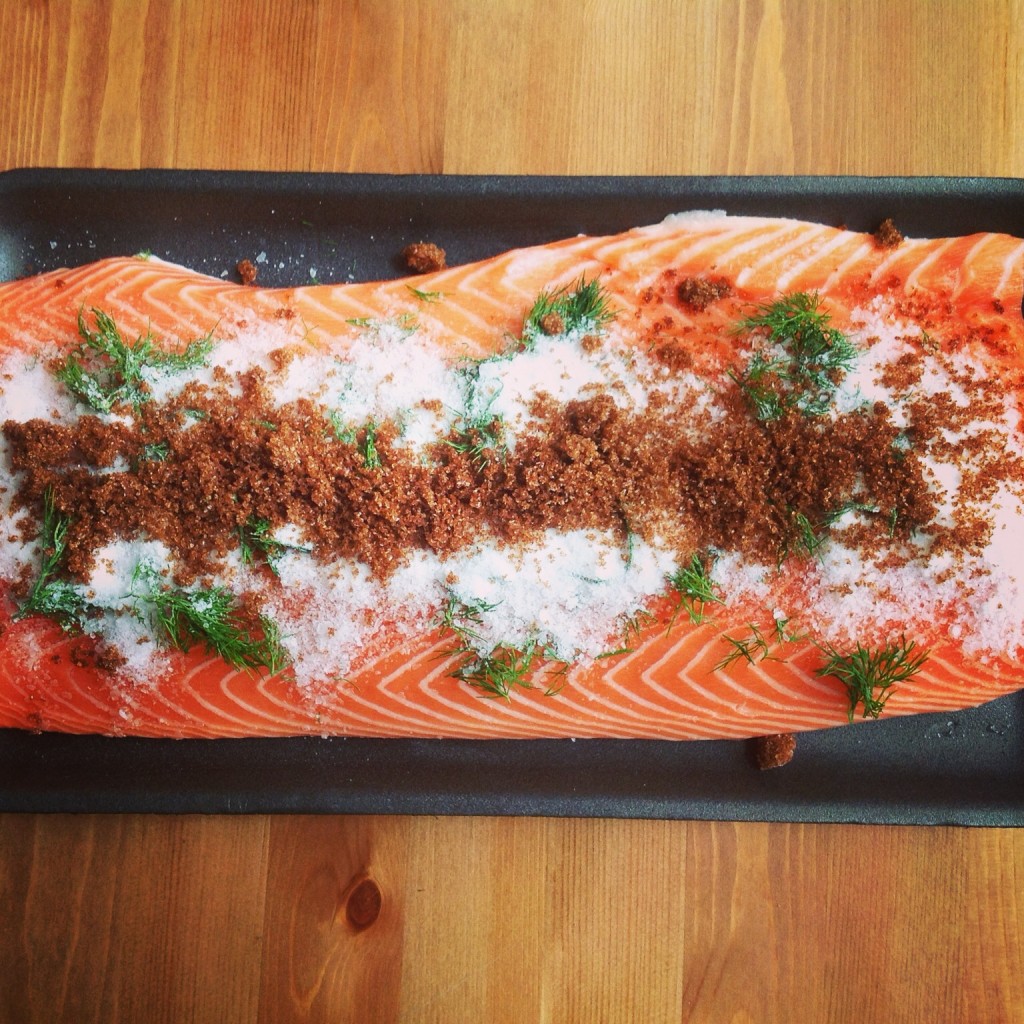 ---
The Curing Process (12-24 hr):
Let the salmon sit in the cure for 12-24 hours. It is important that the brown sugar/salt mixture is in close contact with the fish in this time.

I like to vacuum seal the salmon in with the cure to ensure as much contact with as little mess as possible. However, there are many other methods you can use. For example, using plastic wrap to cover the fish and the cure, and placing the cure covered salmon in a Tupperware container with a weight on top works as well.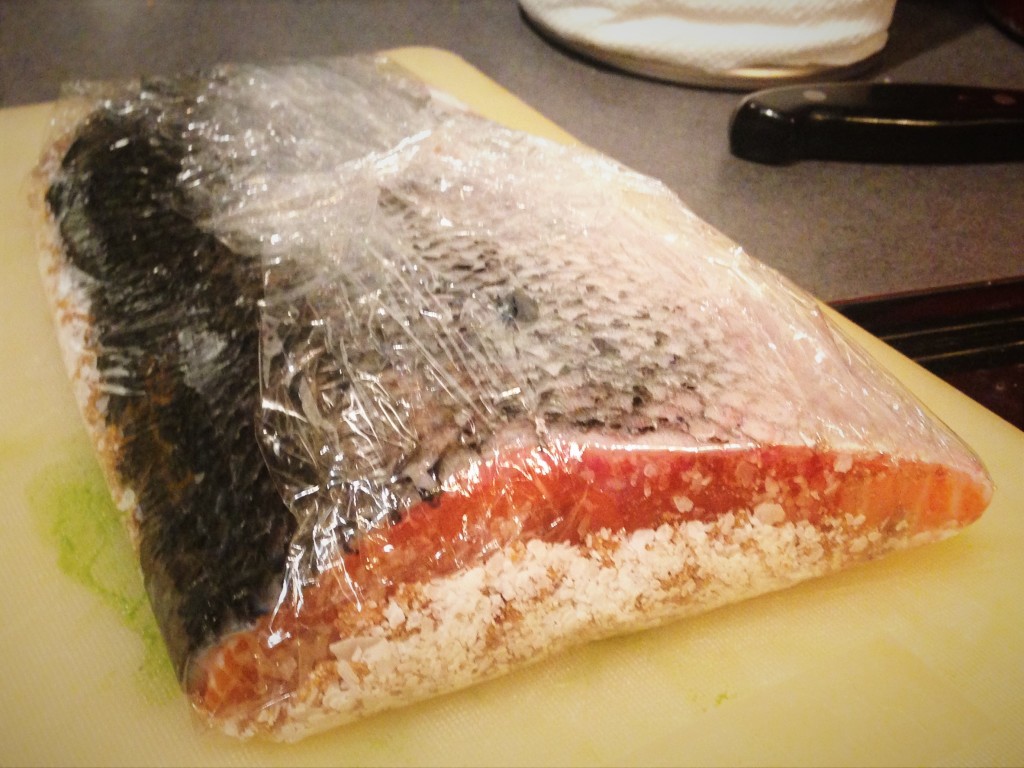 Just be aware that as the curing progresses, the cure will pull water out of the salmon. This can make for a bit of a mess, so make sure you are curing in a deep dish if you are not vacuum sealing your salmon in with the cure.
---
Post-Cure:
After 12-24 hours, remove the salmon from the cure and rinse it off in cold water.


Pat dry, and top with cracked pepper and dill.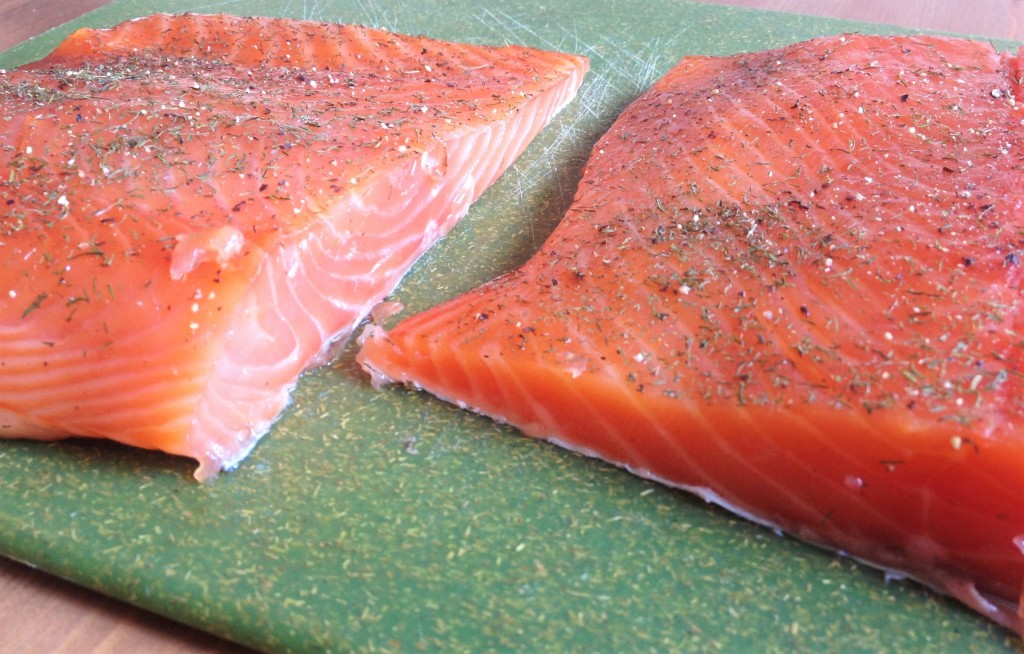 ---
Tasting:
The salmon can be eaten immediately after it is removed from the cure, but it will get better if it is given some time (2-12 hours) to equalize. Slice thin, and enjoy!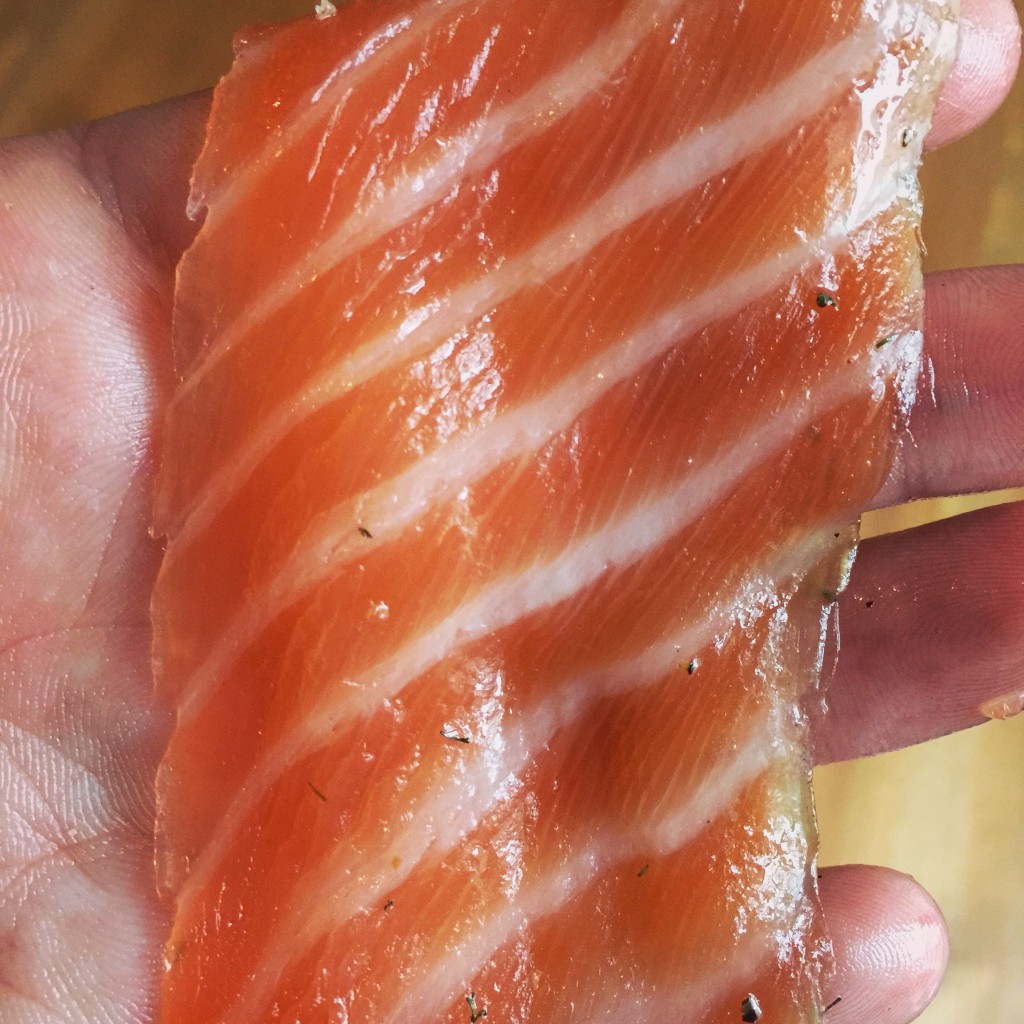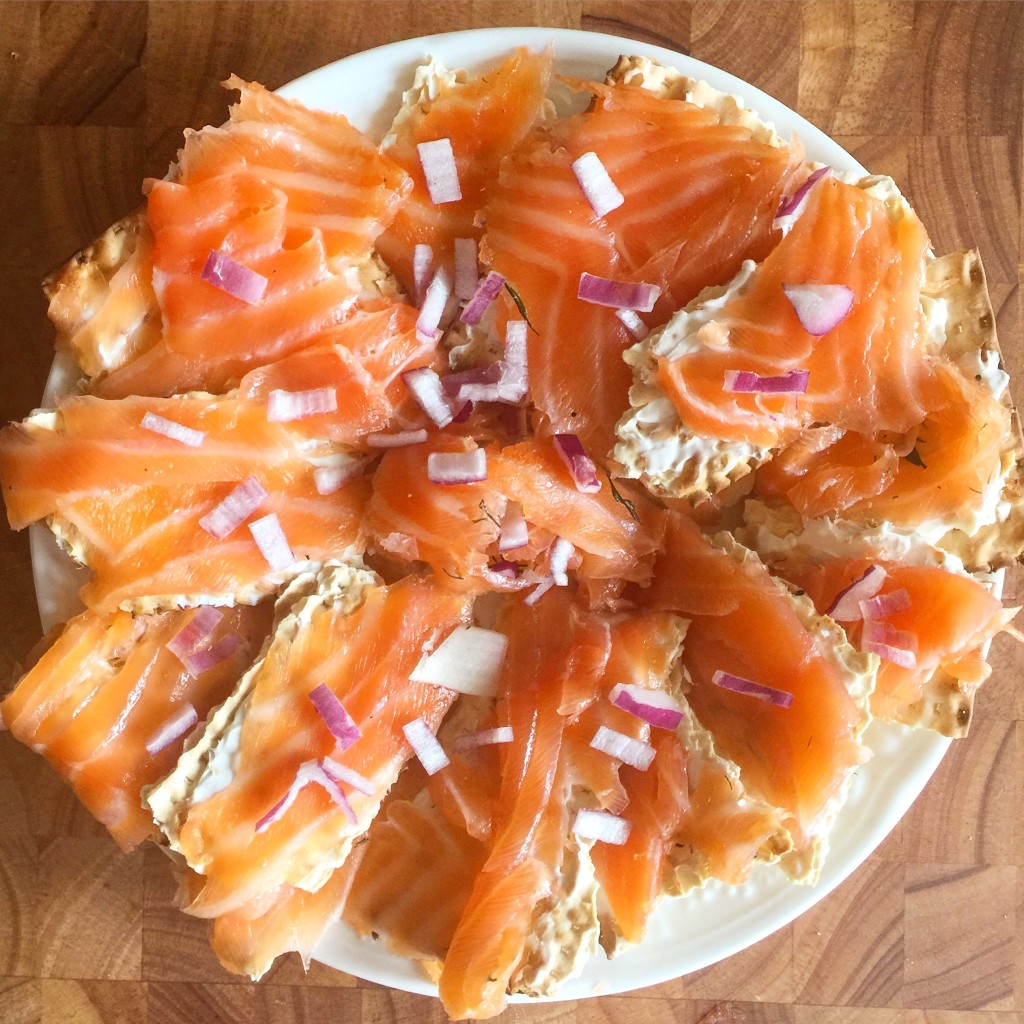 ---
Storage:
The lox is best eaten fresh, but can be stored in the refrigerator (preferably under vacuum seal) or in the freezer.
---
Disclaimer: Curing fish is a hobby that comes with inherent risks. We can all do things to limit this risk by educating ourselves about the process and the utilizing the safest known methods to create our products. This website is for educational purposes only, and all experimentation should be done at each individuals own risk.