Sometimes, you need to undertake a multi-month process in order to make a great dish of pasta for dinner. In this case, that process starts with a pig jowl and ends in a delicious plate of pasta all'amatriciana. Yup, I'm talking about making guanciale, or a dry cured pig jowl.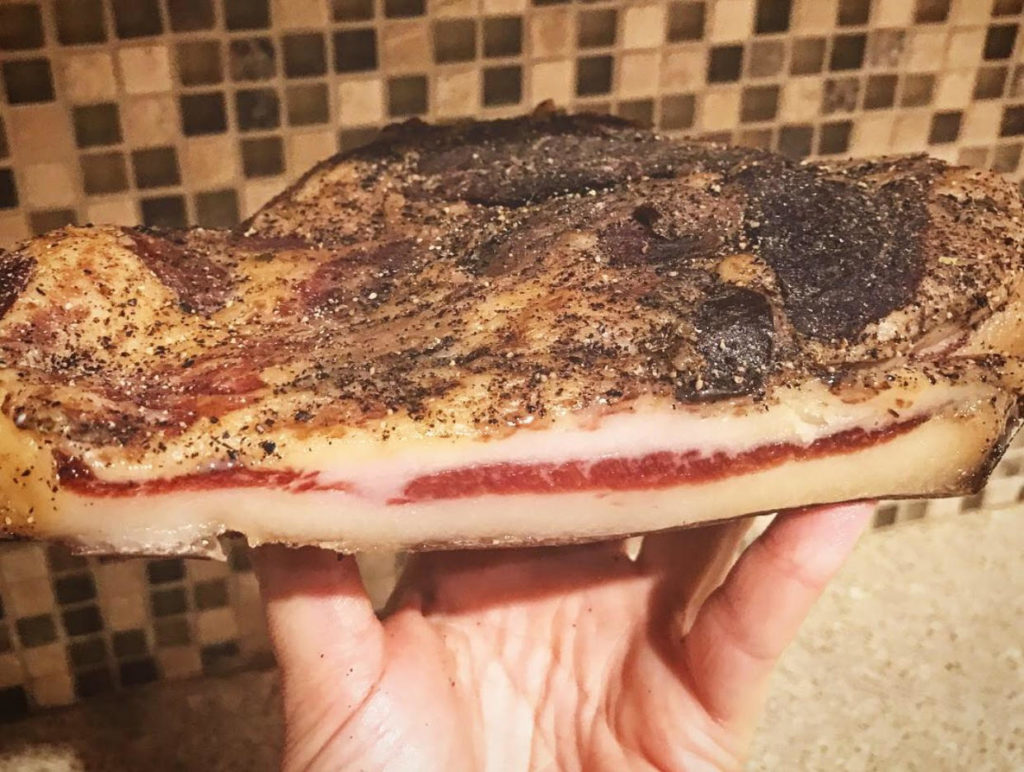 ---
Planning Phase:
This process starts with a nice piece of pig jowl, or pig cheek. In my case, I picked up a pig jowl from a local farmer's market. I did some research into traditional cures that would give it good flavor without being too overpowering.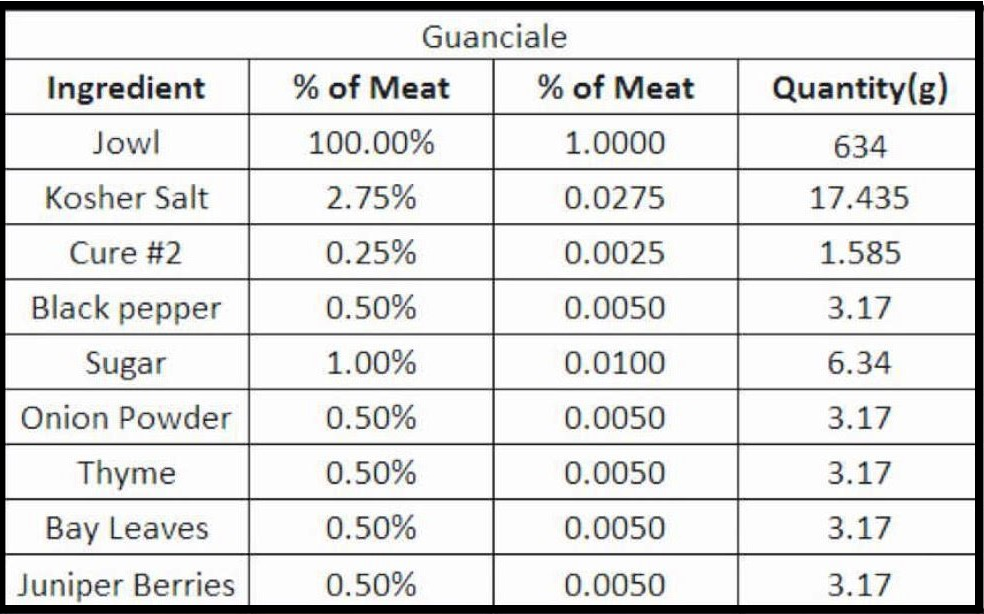 ---
Curing Phase (2 weeks+):
I weighed the meat and the spices first.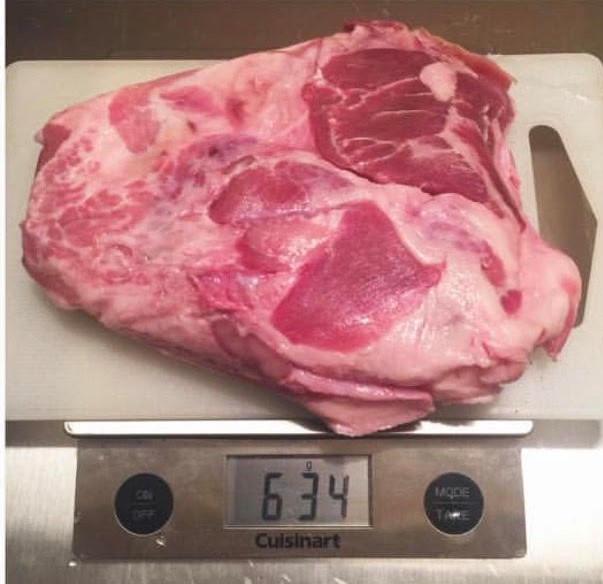 Then, I vacuum sealed them and allowed it to cure in the fridge.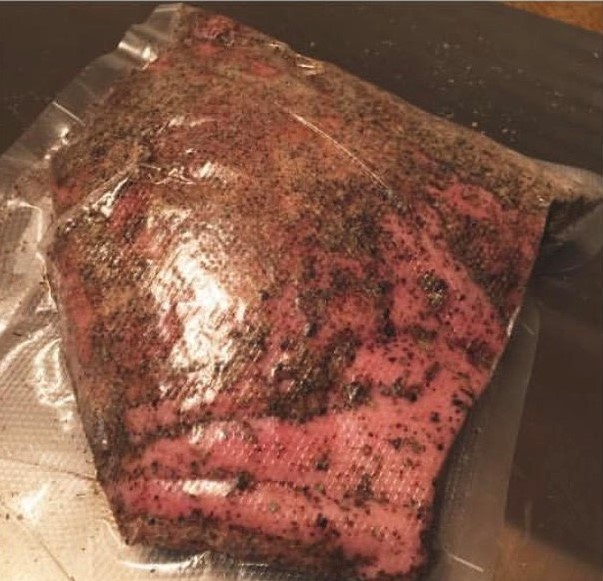 It should stay in the cure for a minimum of 2 weeks, although I left mine in for 4 months because I got distracted. That's one of the major benefits of using an equilibrium cure, the meat can stay in it for while while life happens.
---
Drying Phase (2 months+):
After 4 months (whoops) I took the meat out of cure, rinsed it in cold water, patted it dry, and coated it with black pepper. I used a needle and thread to sew a hole through the meat in order to hang it up in the curing chamber.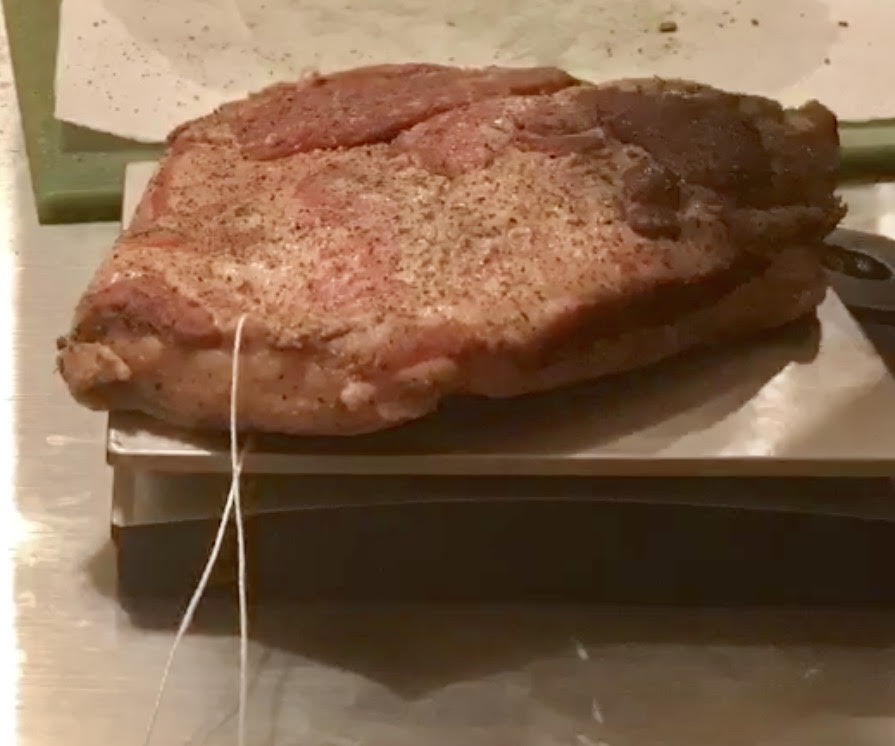 The meat was hung in the curing chamber for 2 months, until its weight loss plateaued at 20%.
---
Tasting Phase:
I sliced this up thin to taste it, and boy does it have some good flavor.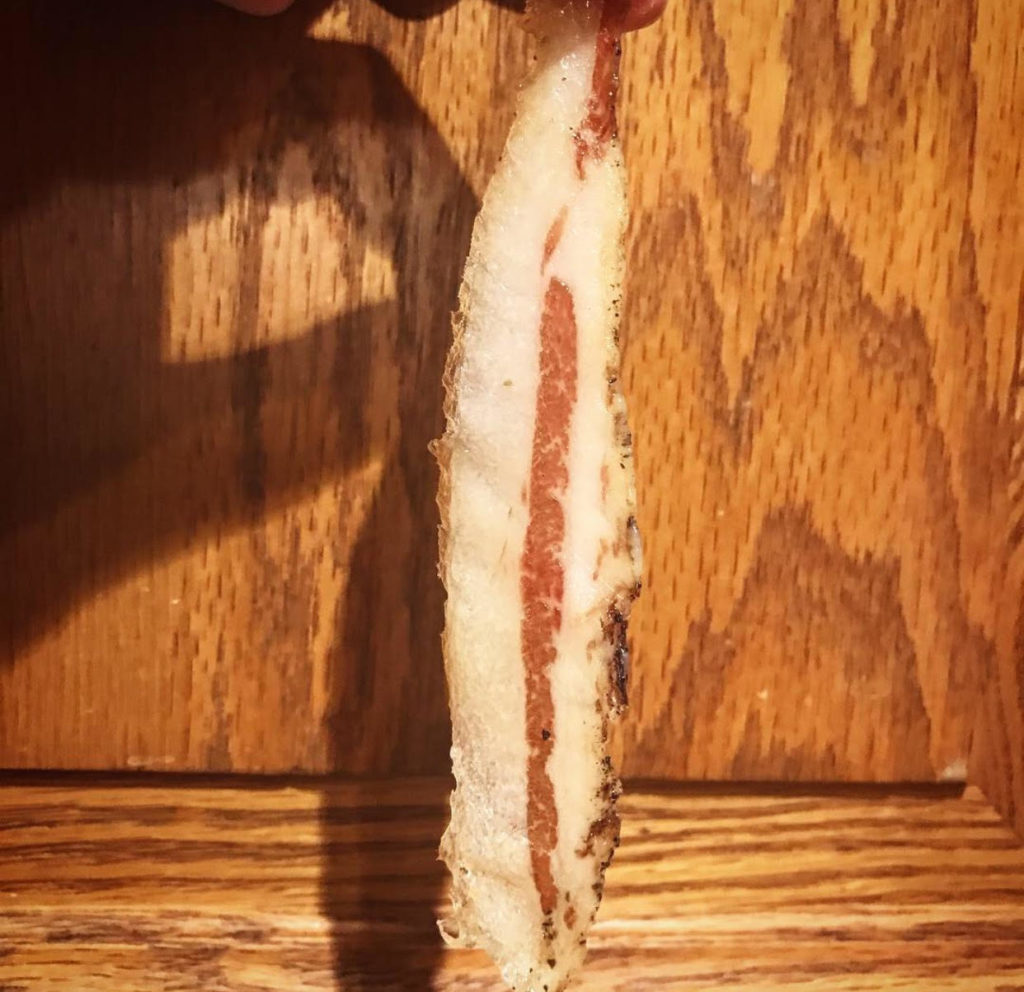 Without being overpowering, this cure brought out the best of the flavor of the pork jowl.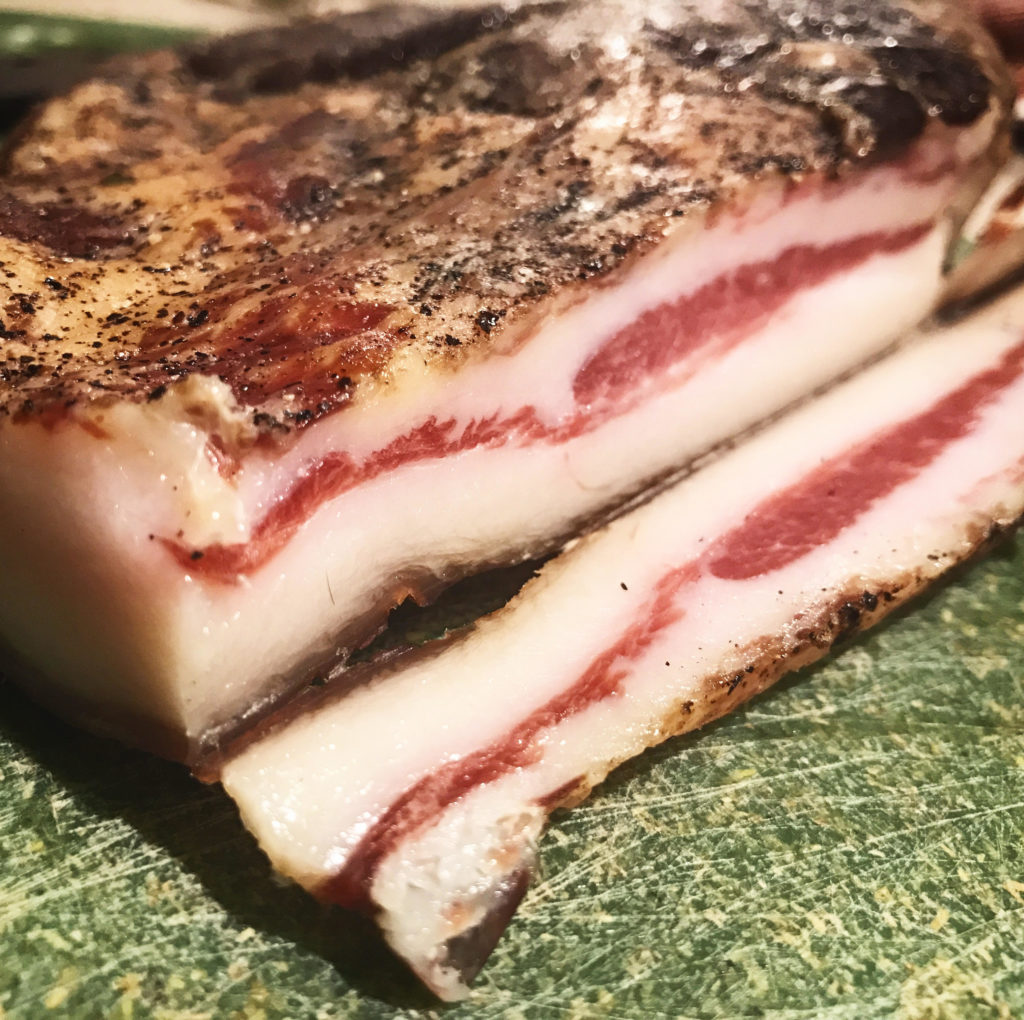 Sliced thin, this is perfect for tasting.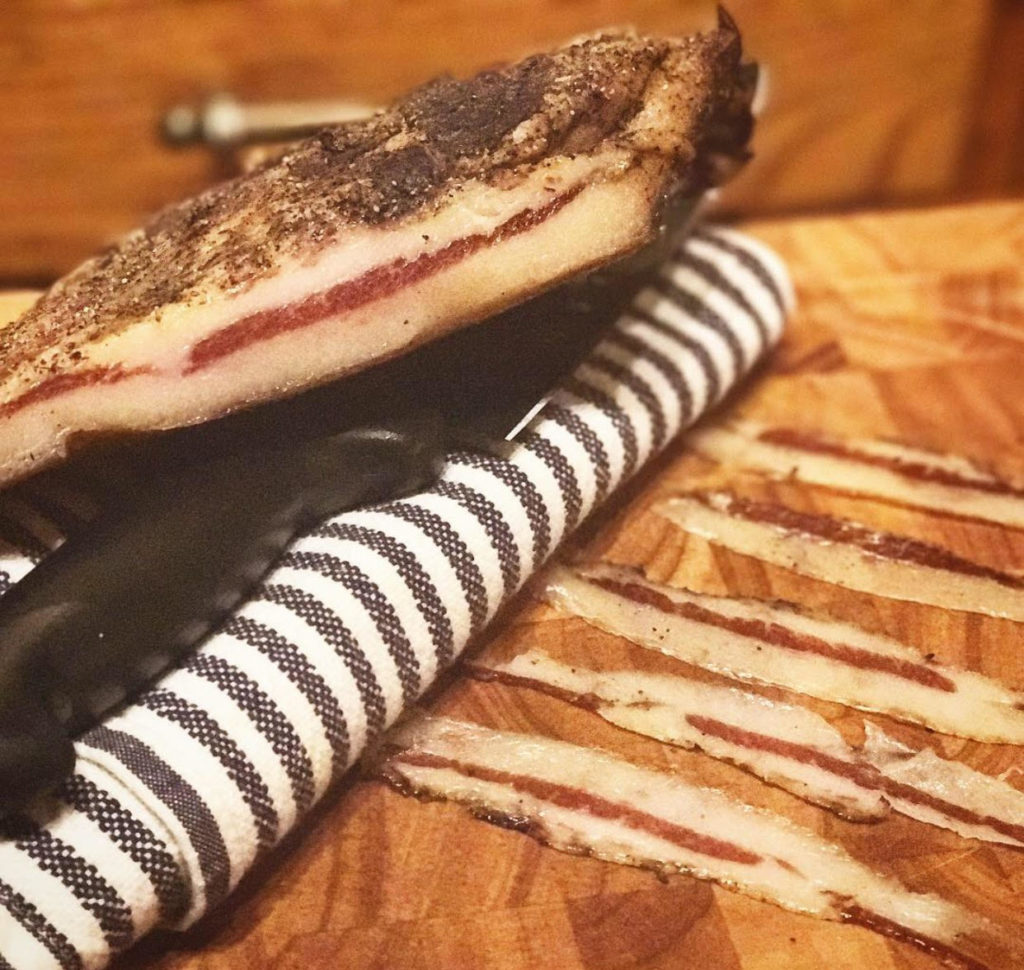 I cut thicker stripes to use as a base for pasta sauce.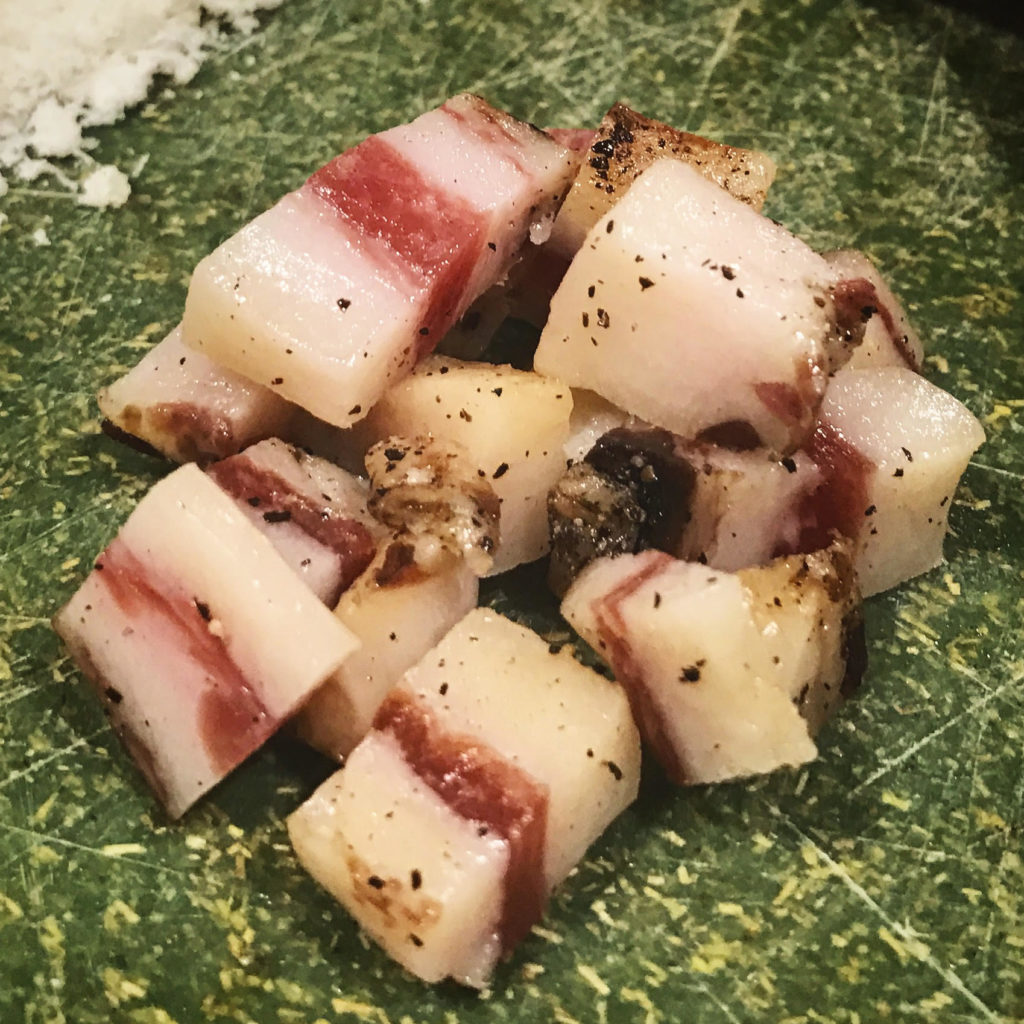 Pasta all'amatriciana and carbonara here I come!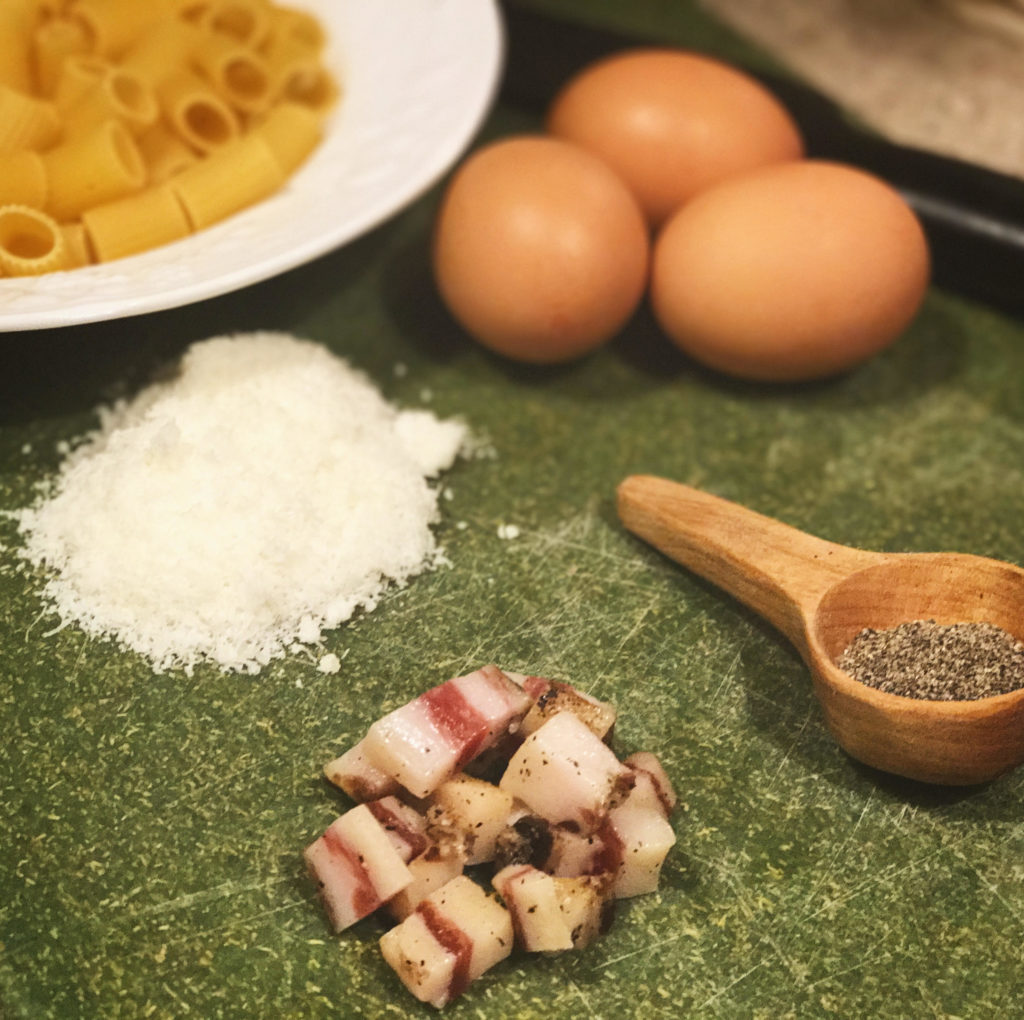 ---
Disclaimer: Meat curing is a hobby that comes with inherent risks. We can all do things to limit this risk by educating ourselves about the process and the utilizing the safest known methods to create our products. This website is for educational purposes only, and all experimentation should be done at each individuals own risk.