Lardo. Aka FAT. Or, as a friend of mine described this upon tasting it, "The most delicious rosemary fat ever." Yeah. I like that description. There are a number of ways to make lardo. Some traditional lardo is made in Italy by soaking the backfat in an aromatic brine inside marble vats for months to years. Others use a dry cure, either excess or equilibrium. How it is cured doesn't matter, but the important thing is to get a nice thick slab of back fat to cure, which is usually best acquired from a farmer who has raised pigs to have a great fat profile.  Some people allow lardo to cure and then serve it. Others cure it, let it hang to dry, and then serve it. Because lardo is 100% fat, it won't lose much moisture when hung, and many people don't find it necessary to hang to dry. Fat, spices, and time. That's all it takes.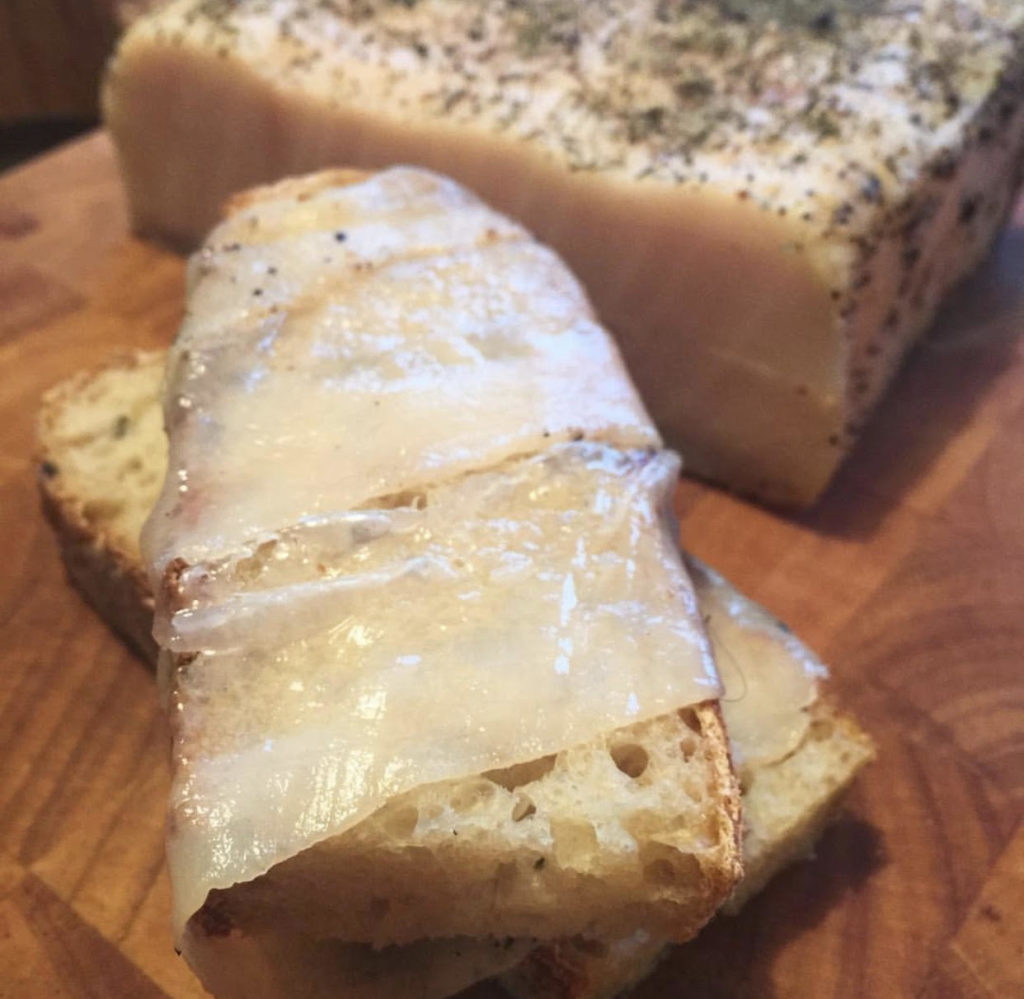 ---
Curing (6 months+):
For my lardo, I obtained a nice piece of ibérico de bellota backfat.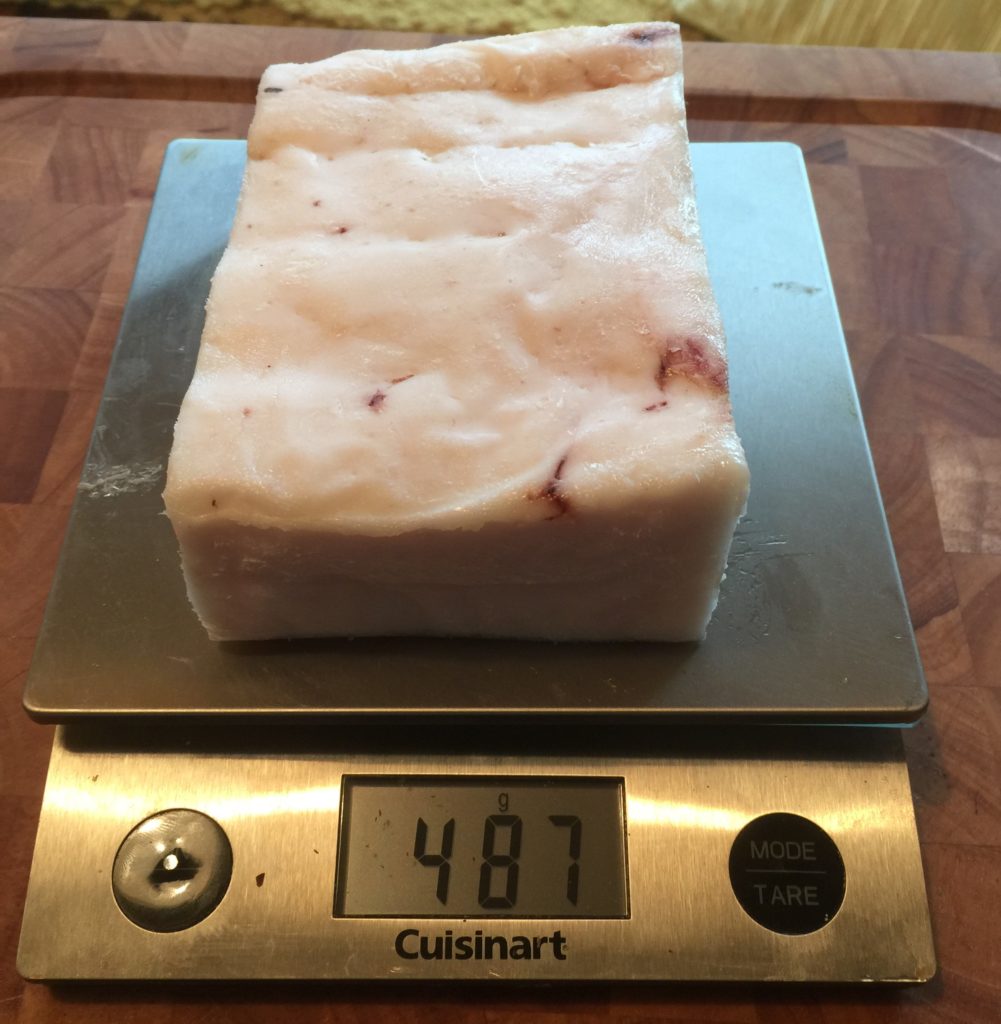 I used an aromatic equilibrium cure.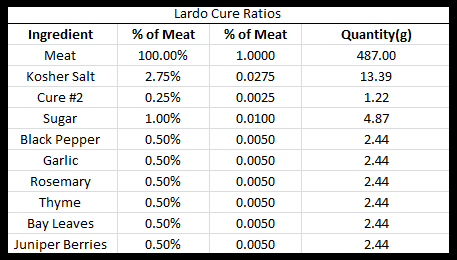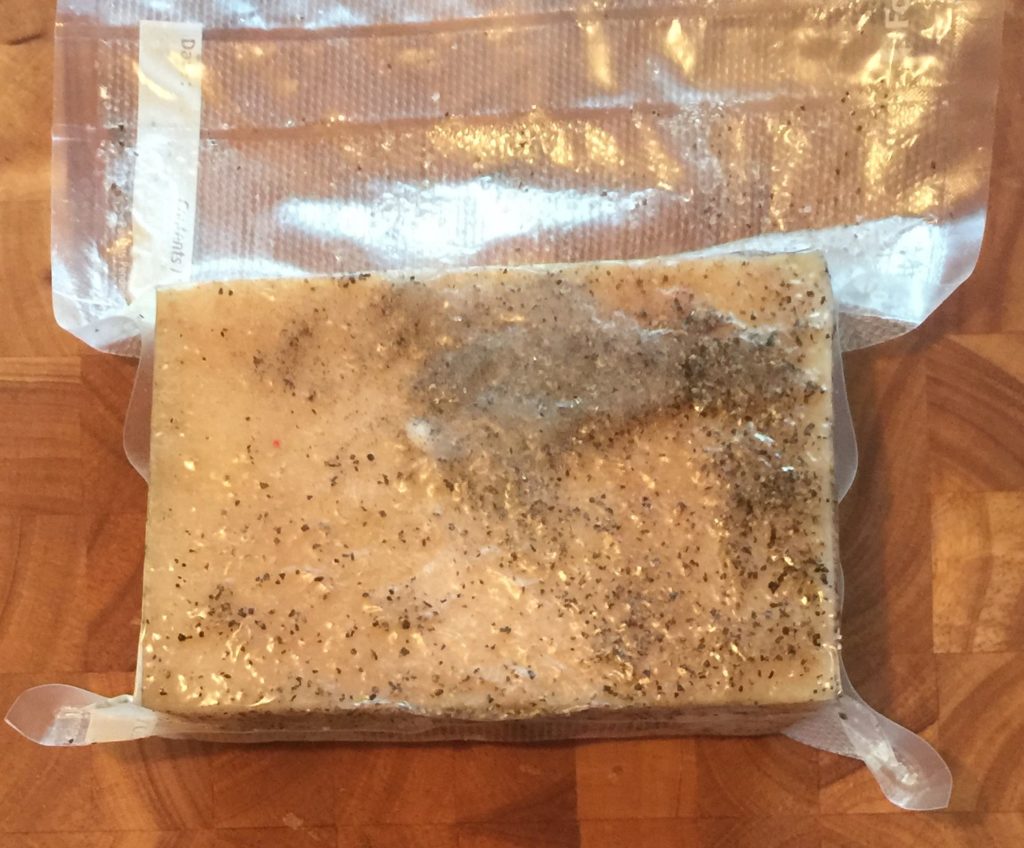 I covered the fat from light during the curing phase to prevent oxidation which can lead to discoloration. I allowed the lardo to cure for 6 months. Spices migrate slower in fat than they do in meat, and this allows them to migrate and equalize over time, and to develop flavor.
---
Tasting:
I decided not to hang this lardo. After it was done curing, I rinsed it off and sliced it with a few other home cured meats.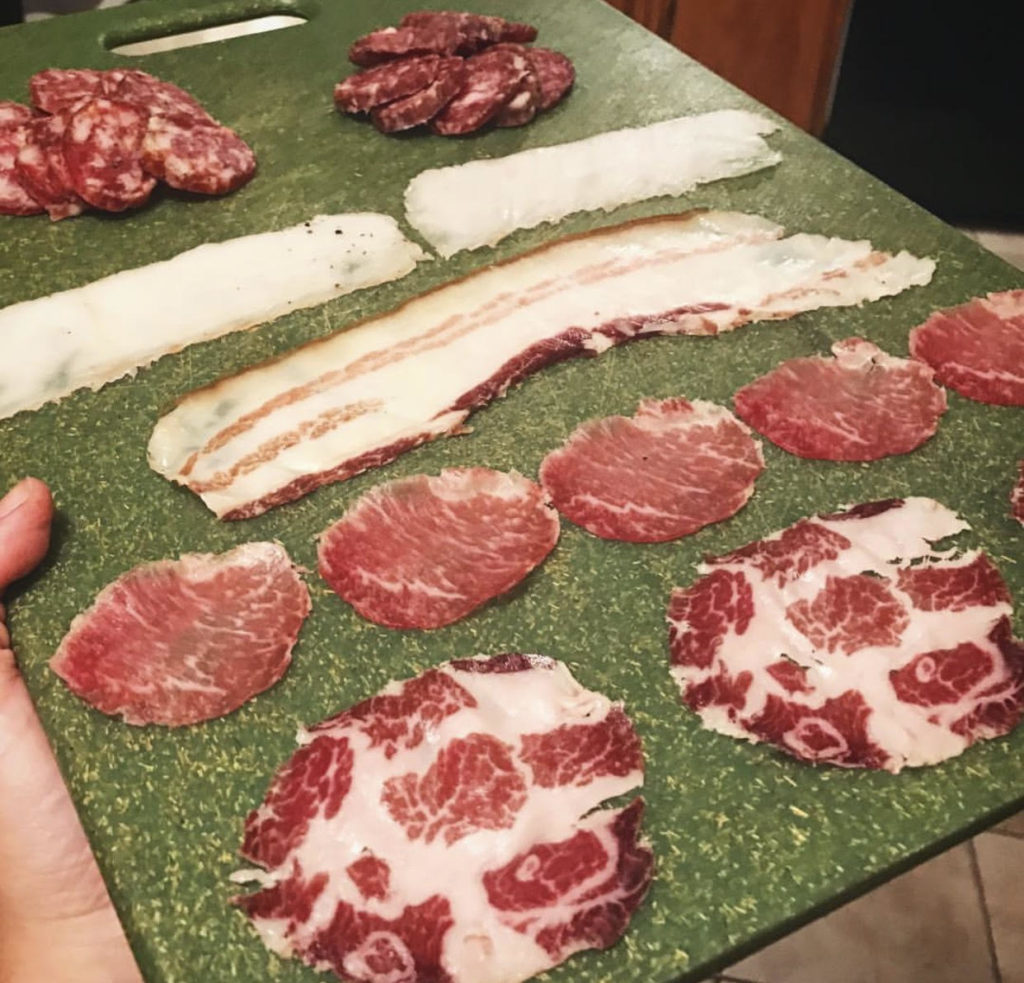 Wow. Rosemary fat is right. Decadent and delicious. Perfect served on a piece of toasted bread.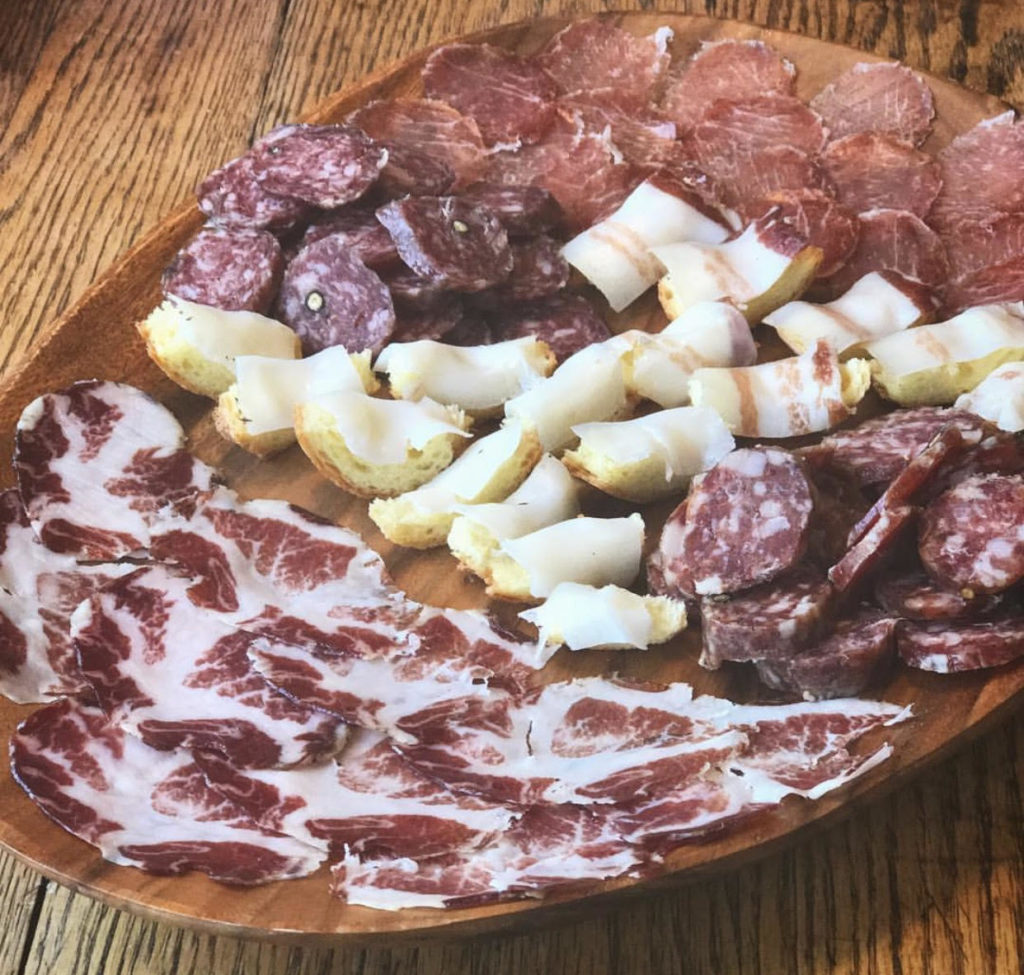 ---
Disclaimer: Meat curing is a hobby that comes with inherent risks. We can all do things to limit this risk by educating ourselves about the process and the utilizing the safest known methods to create our products. This website is for educational purposes only, and all experimentation should be done at each individuals own risk.