Perhaps the most well-known Italian dry cured salami – Soppressata Piccante. I had been dying to make this salami for a while, and finally decided to jump in when I had some help from my sister. You know what they say about meat curing; families that cure meat together, stay together. I designed this salami based on the Soppressata Piccante di Calabria, but I didn't strictly adhere to D.O.P. guidelines. I think this may be one of the best salami I have ever made.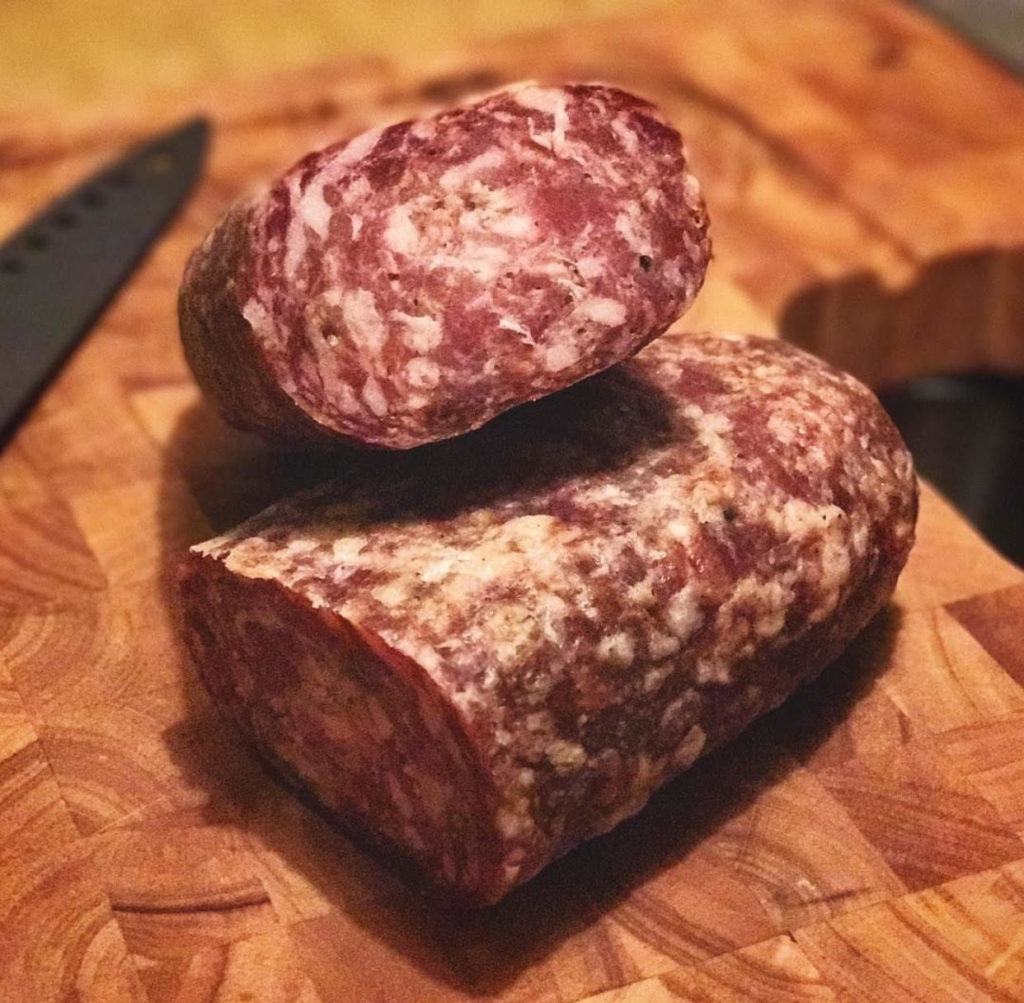 ---
Planning Phase:
To make this salami, I put together a cure ratio based on what I have seen used for soppressata.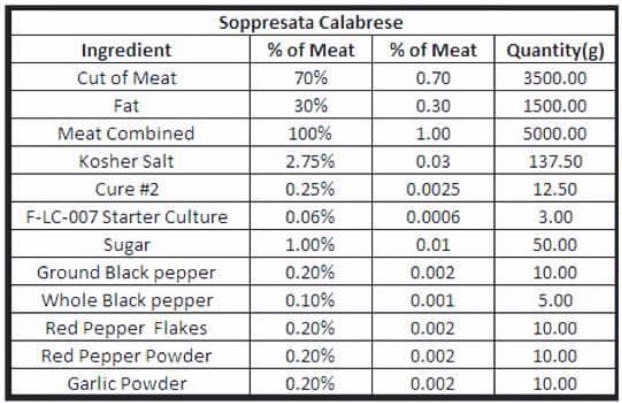 ---
Cubing Phase:
Then, I cubed the meat and the fat and mixed them with the spice cure.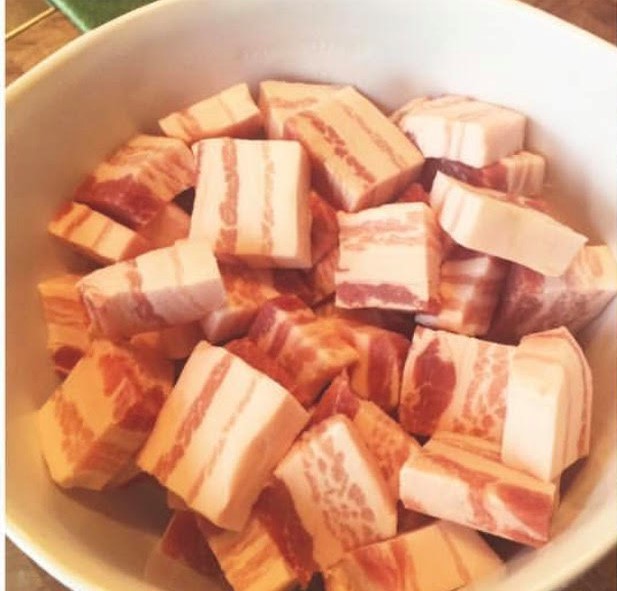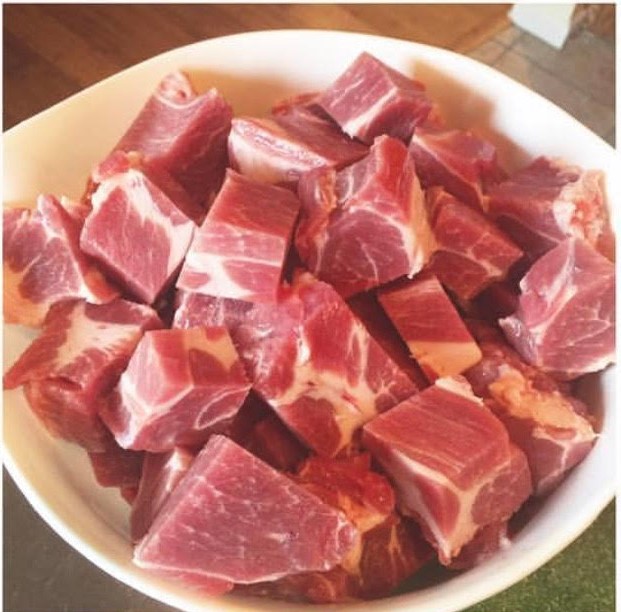 ---
Grinding Phase:
After the meat was cubed and mixed with the spice cure, it was put through the grinder. After the meat and fat was ground, it was mixed together in stand mixer while COLD until the meat was tacky and sticking together, without the fat starting to smear.
---
Stuffing Phase:
The meat was then stuffed into beef bung casing, which are a larger diameter and perfect for soppressata, which can also be made with hog middles or crespone. I also used a beef middle for some leftovers that I had.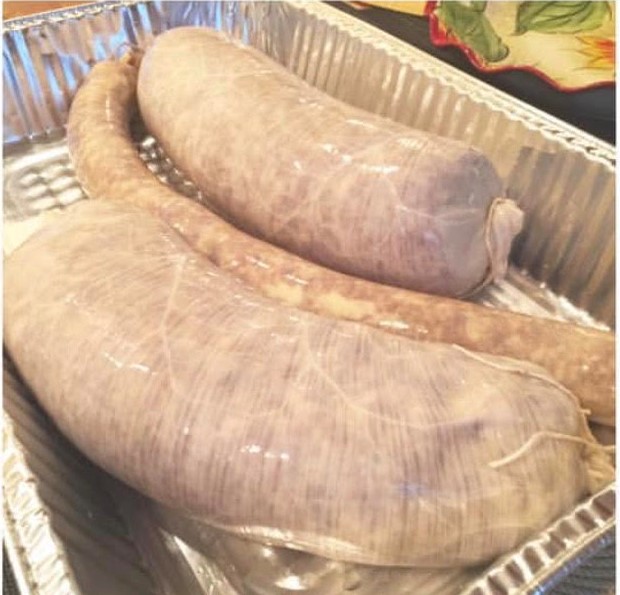 ---
Fermentation Phase:
Temperature: 75ᵒF/23-24C
Humidity: 80-90% RH (strain dependent)
Time: 48-72 hours (until pH drops to at least 5.3)
The soppressata was allowed to ferment for 72 hours at 75 F and 80% RH. This was done in my modified fermentation chamber (aka my oven with the light on and an open pan of water).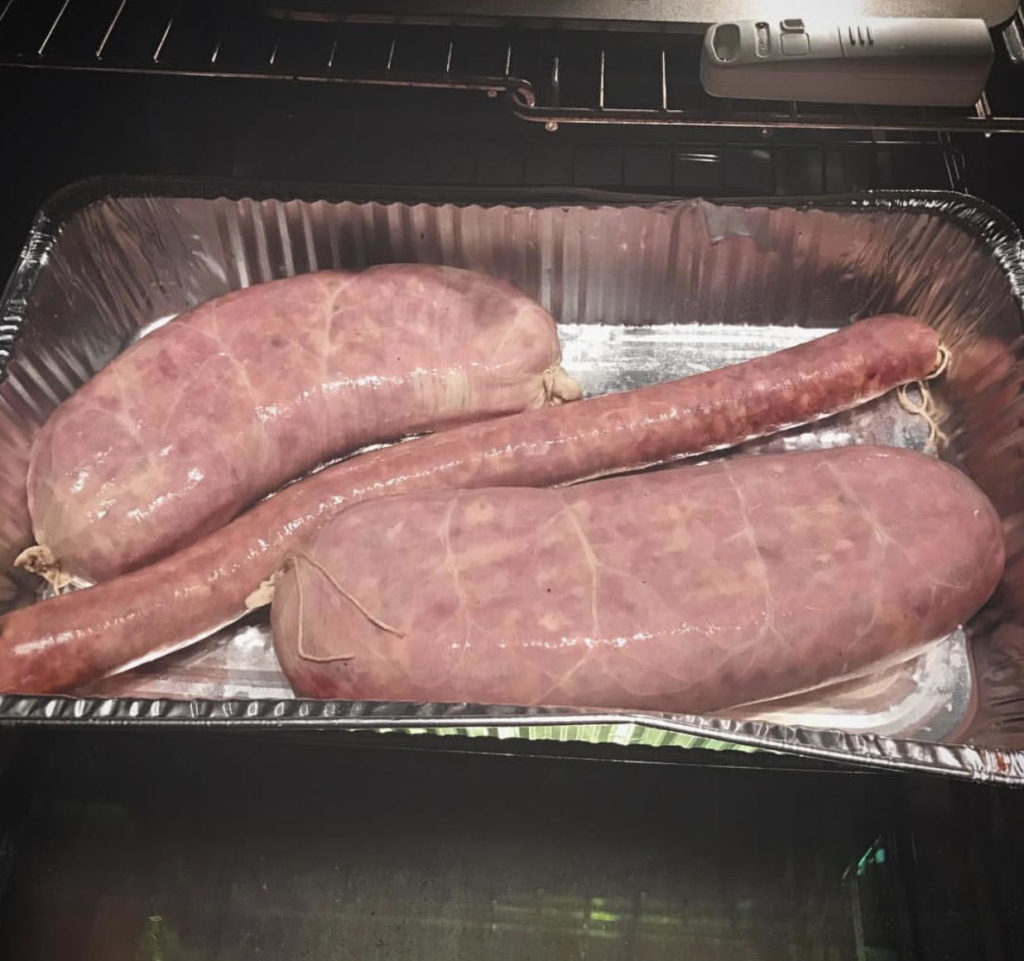 I didn't press these, but I could have. In this case, gravity took care of it for me, and after the fermentation stage, they took on the characteristic soppressata shape.
---
Netting Phase:
After the fermentation, the soppressata was netted and prepared to move into the curing chamber.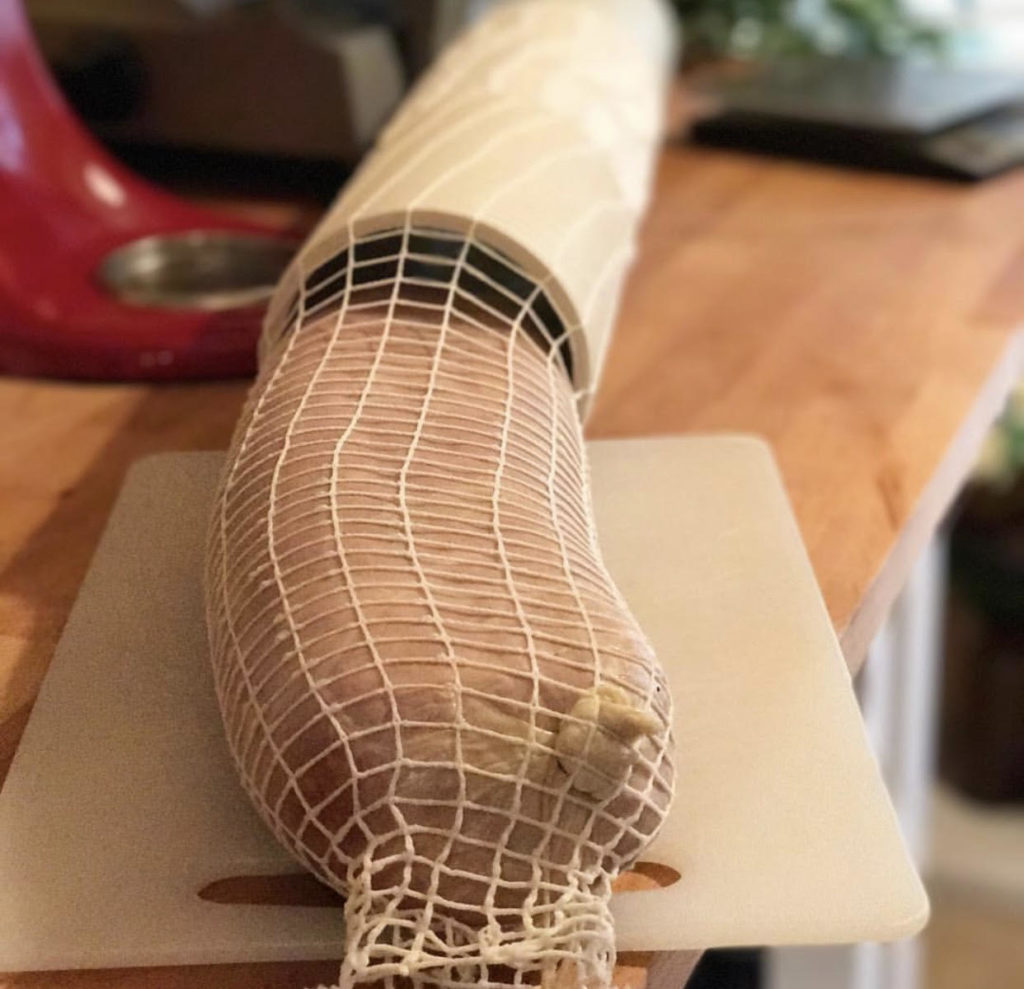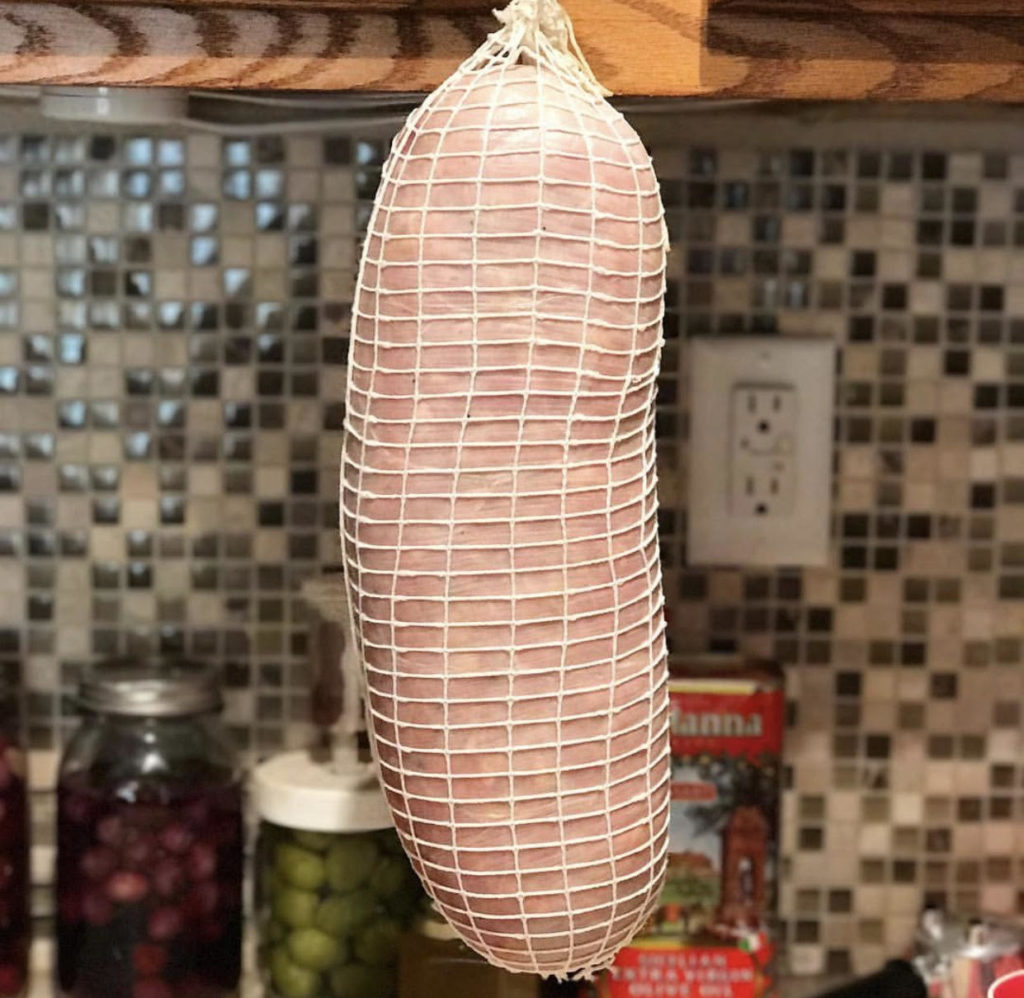 ---
Drying Phase:
Temperature: 54F/12C
Humidity: 70% RH
After the soppressata was fermented and netted, it was moved into the curing chamber to dry.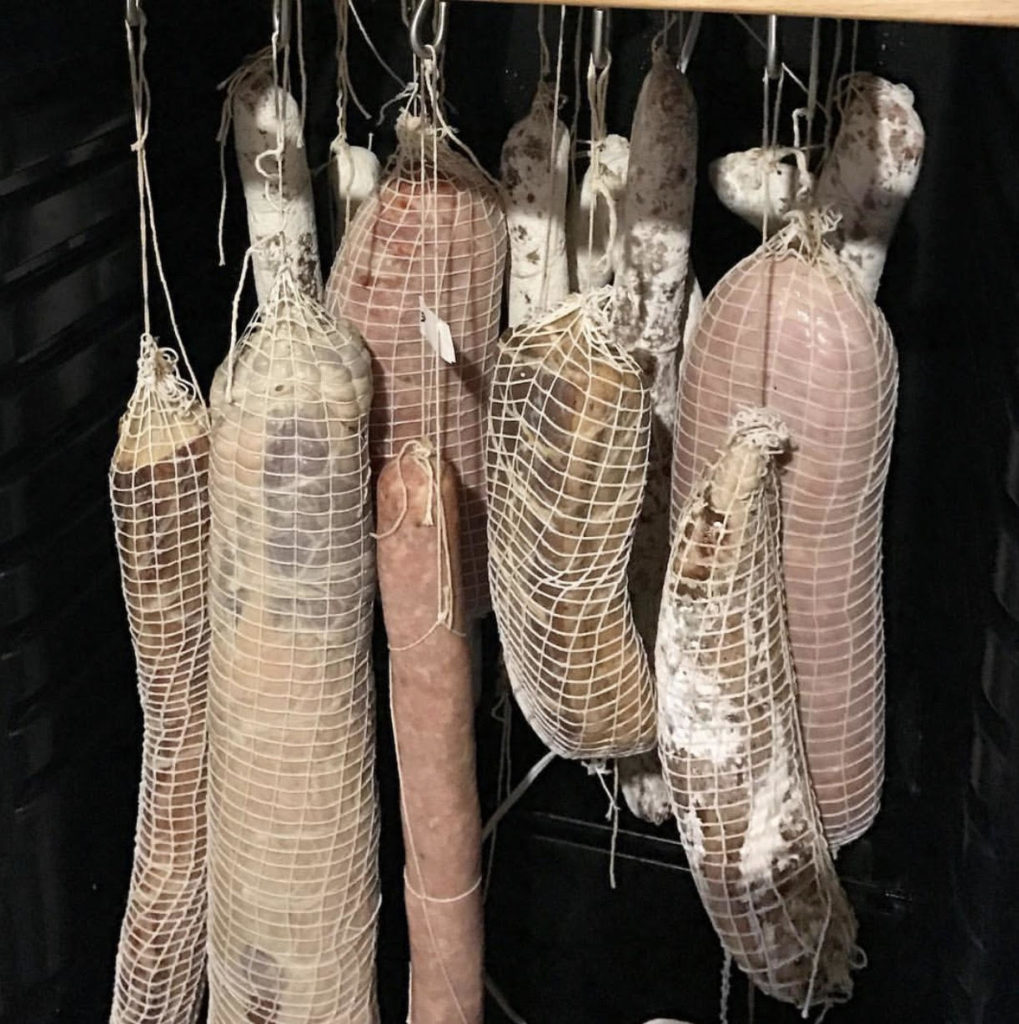 It was allowed to stay in the chamber for 3 months, over which time it developed a nice beneficial mold growth.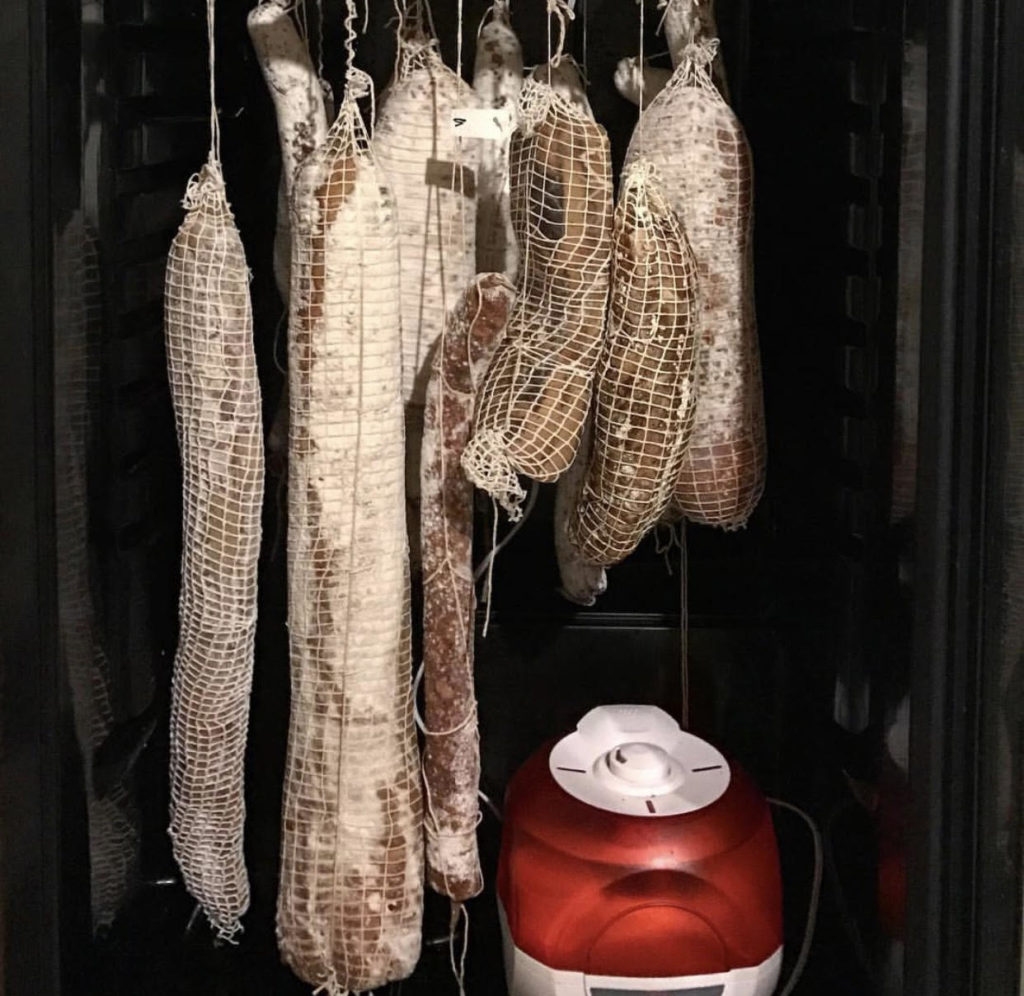 It was pulled at the end of this time, at around 40% weight loss.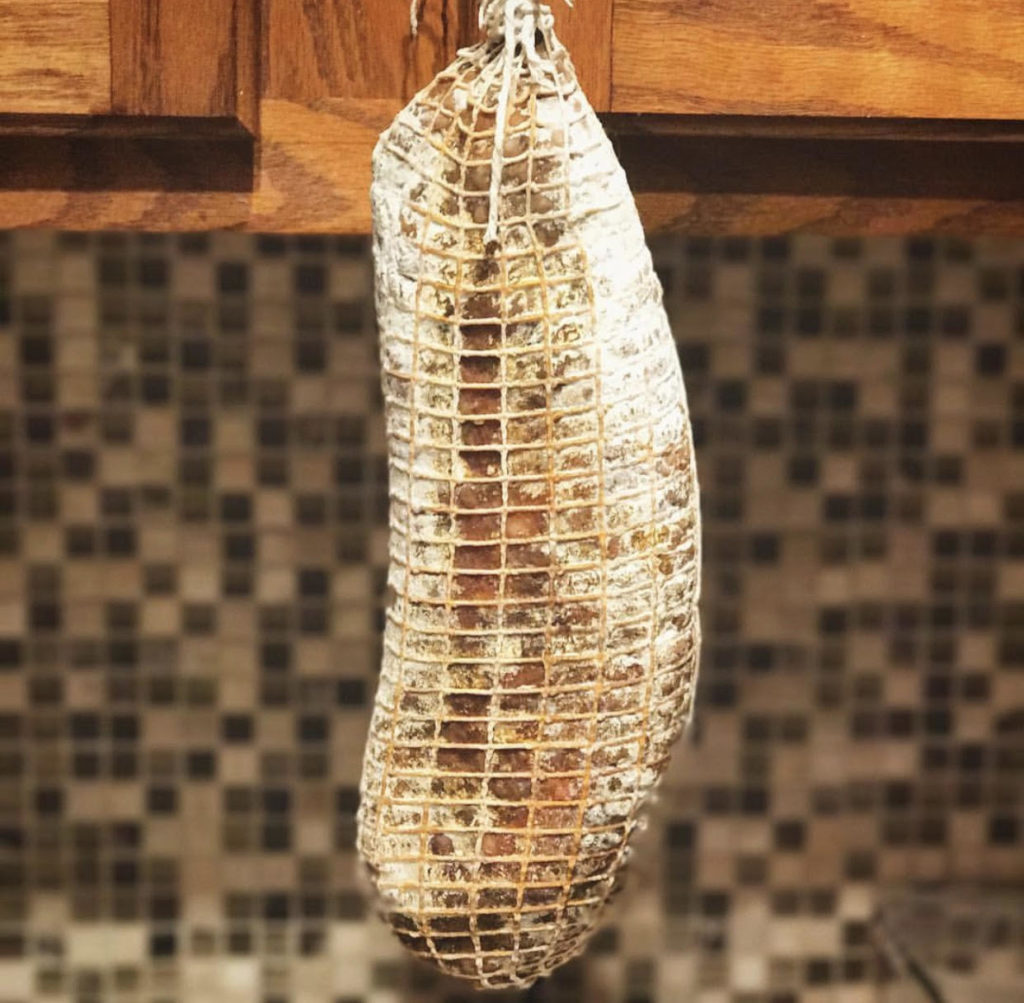 ---
Tasting Phase:
Andddd the best part, the tasting. Look at that guy.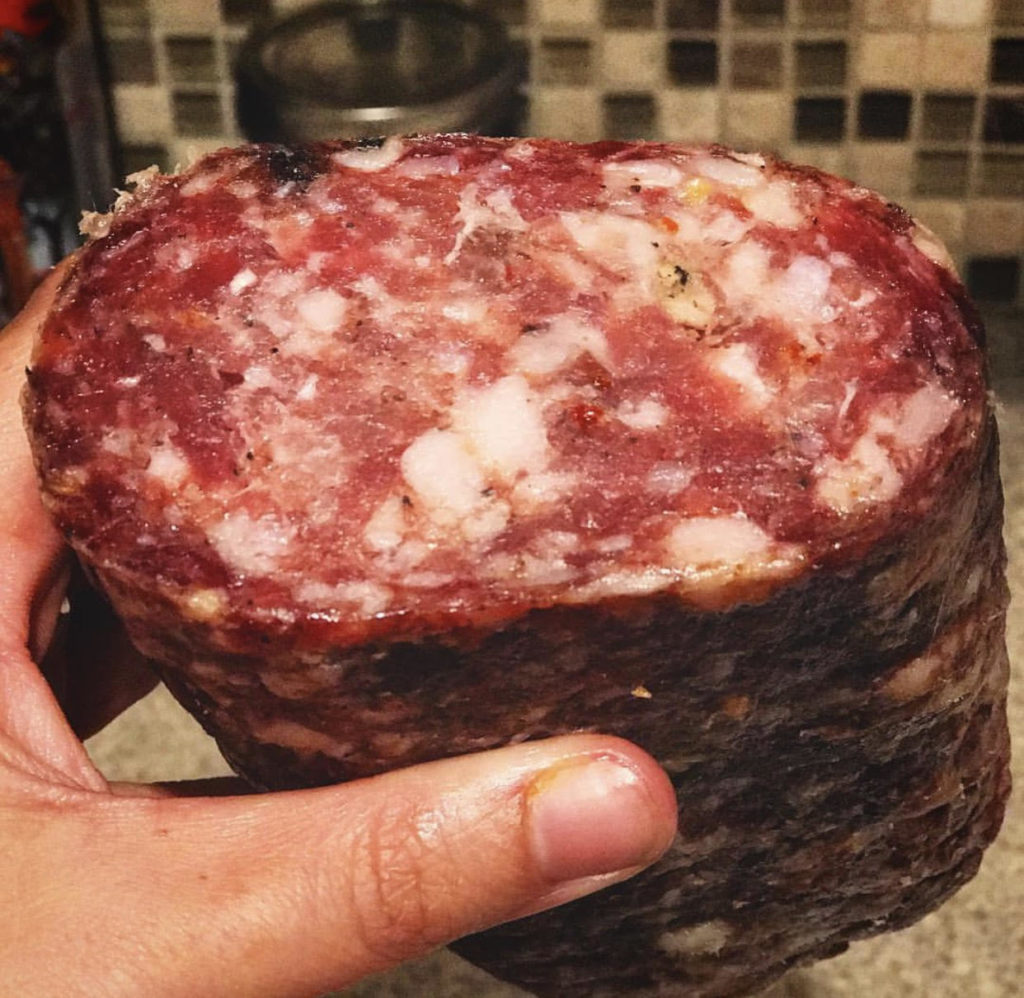 This one is awesome. Flavorful. Spicy without being overpowering. An overall winner.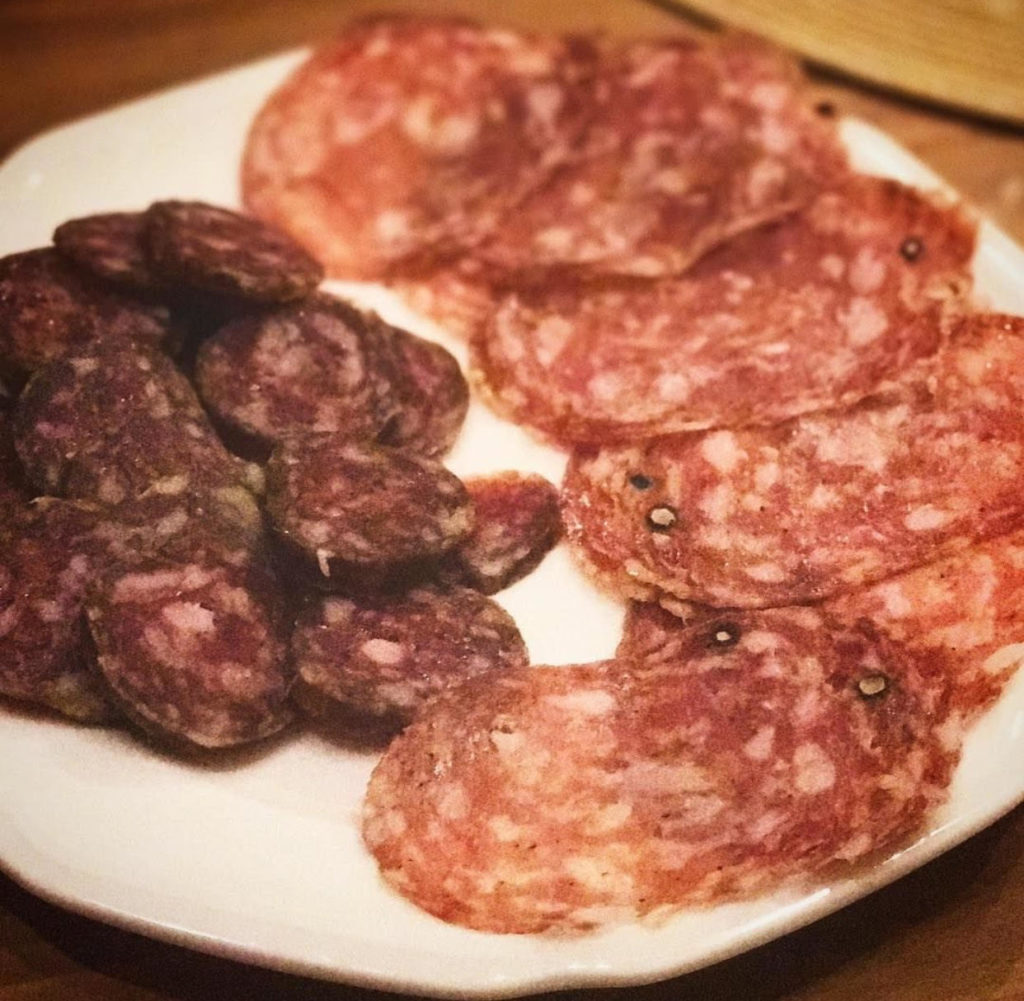 ---
Disclaimer: Meat curing is a hobby that comes with inherent risks. We can all do things to limit this risk by educating ourselves about the process and the utilizing the safest known methods to create our products. This website is for educational purposes only, and all experimentation should be done at each individuals own risk.