Lox. Lox. Lox. Down in my belly. Lox is one of those delicious foods that you can spend a whole life missing out on after one bad experience. My first experience trying lox was at a Bar/Bat Mitzvah reception, where I cautiously loaded it onto a bagel, took a bite, and was less than pleased with the results. It was a good 5 years or so before I tried it again. My next experience was life altering. At least, culinary life changing. The fatty flavor of the salmon, salty without being overpowering, paired with the spice profile of peppercorns and dill was utterly delicious. I think I ate lox for a week straight after that experience. It was another 3 or so years, fed up with the high price of lox and the lottery of whether it would be fresh and delicious or older and less so, when I decided it was high time I learn to make my own lox.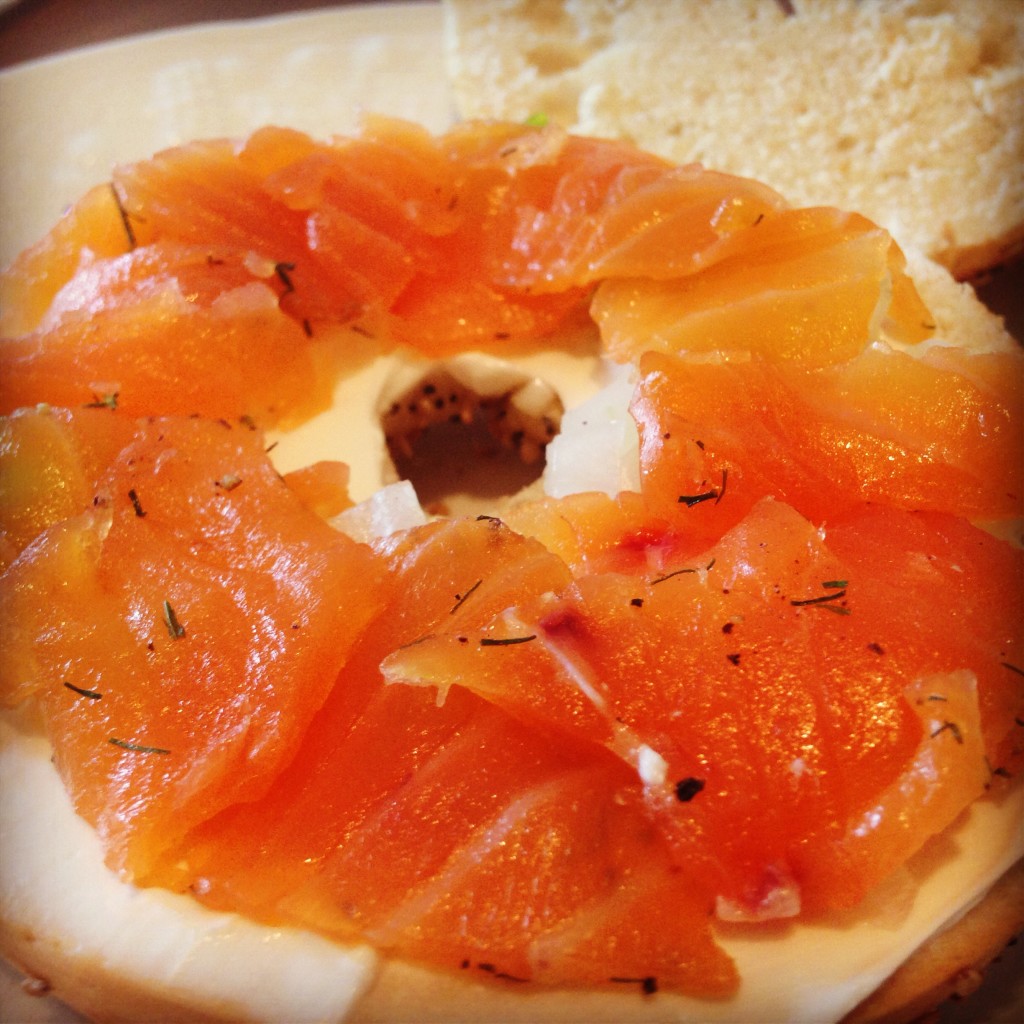 Lox is one of those foods that is fascinating to explore the instructions on how to make them because there are so many traditions intertwined with history, that each takes you down a path of exploration that can distract you all day. There are different traditional methods on making lox, as well as new innovations and fusion spice profiles that lead to endless ways to make lox.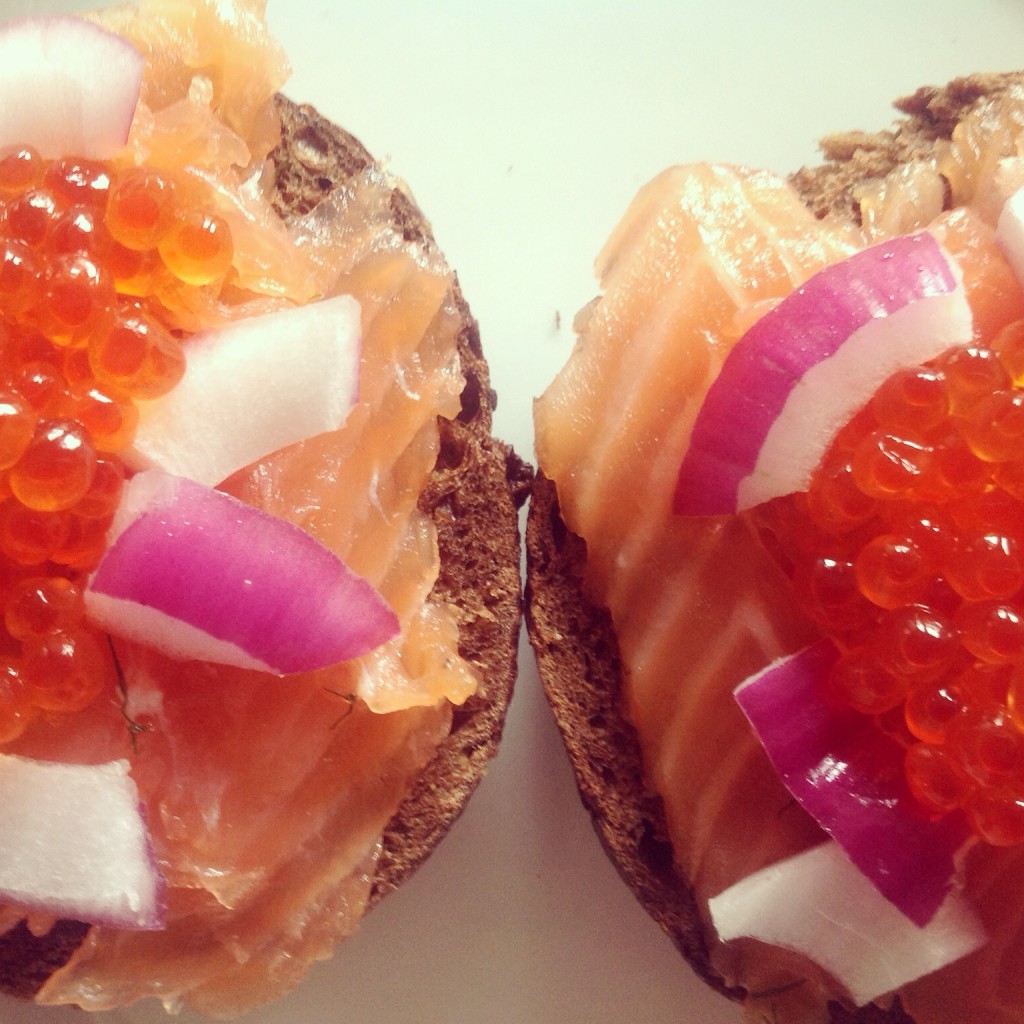 After doing a good amount of research, I choose a path of doing a less salty cured and smoked Nova lox. Some lox is considered finished after it has been cured for the appropriate amount of time, while others are cold smoked after they are cured. It's a matter of preference, time, and ability, but the Nova lox I had grown to love so much was cold smoked, so I had to take the extra step. This post will detail what I call my "3 Step Lox."
---
The Fish
The first step is to buy or catch a salmon. You will want it filleted in half, with as many of the bones removed as possible. Wild, fresh salmon is the best, but you can work with what's available.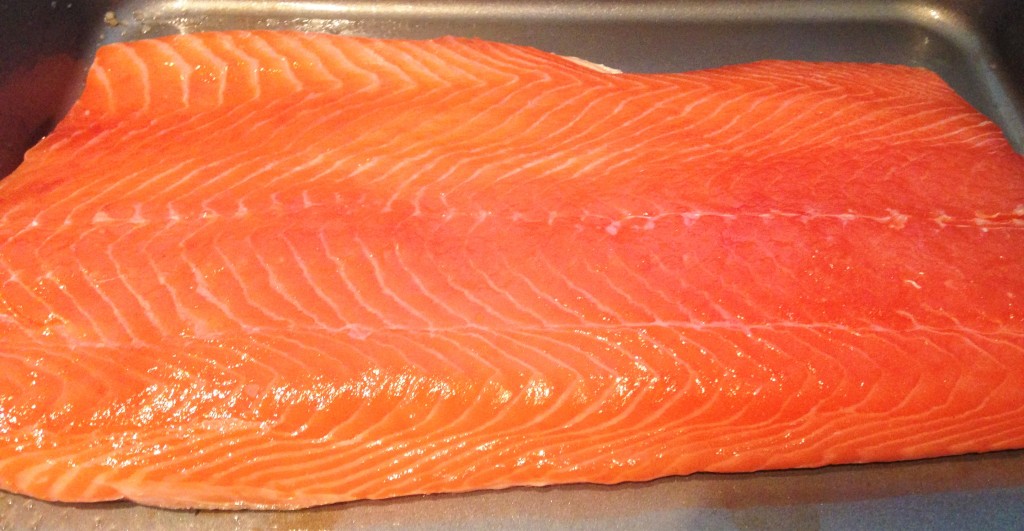 ---
Step #1: Dry Cure (10-12 hours)
The first step is to dry cure the salmon. Using a 1:1 cure of brown sugar and kosher salt, I completely covered the exposed salmon, coating all of the fish except for the skin. After adding the cure, I wrapped the fish in plastic wrap, although any container will really do if you are opposed to the use of plastic. I placed this overnight in the refrigerator, with a weight on top of it (textbooks) to help increase the surface area contact and pressure. The solute particles in the cure act to create an differential gradient, leading to osmosis of water out of the salmon and into the cure, so beware, this will leak into your fridge if you don't be careful and place it on something that can catch the extra liquid. This is a good sign, and it means you are starting to cure the salmon.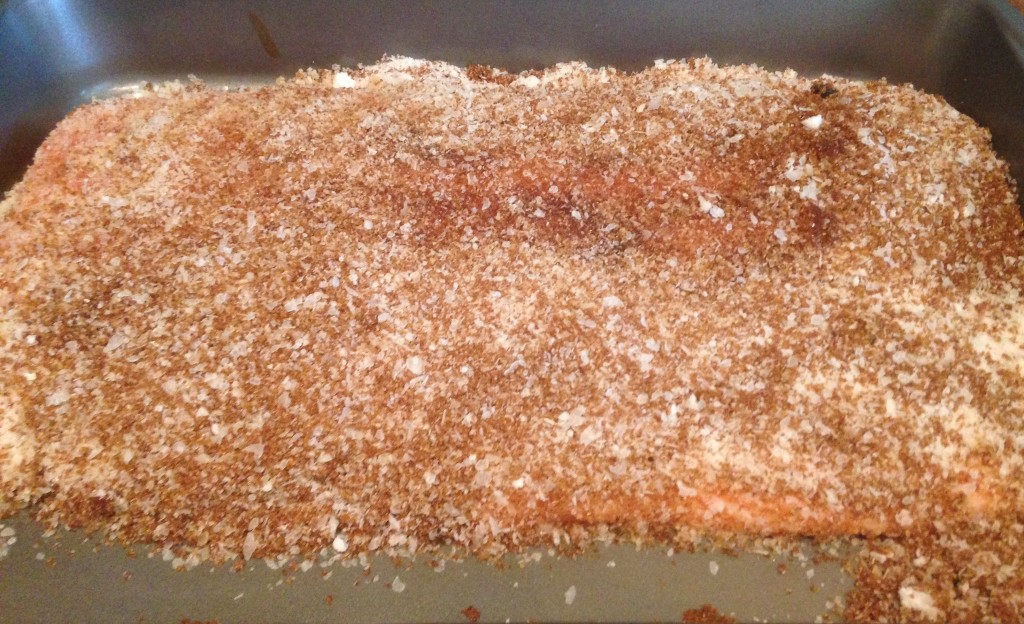 Note: Some recipes only use a dry cure for a certain amount of time (the longer, the saltier). Others only use a wet cure. In the days when curing salmon was done due to necessity, the lox was a lot saltier because there was no refrigeration and the salt cure needed to keep the fish edible for longer periods of time. In today's world, curing salmon is done largely for the culinary pleasure of it. Because of that reason, we can get away with using much less salt/less curing time than traditional recipes call for. In the end, it's what you prefer and can eat safely.
For the sake of experimentation, I first tried making lox using this 3 step method of a dry cure, a wet cure, and cold smoking. There is room to change any and all of the ratios/times listed here, and I have played around with most parameters. I have found that I prefer the results of this "3 Step Lox" to other methods when I have the time to make it. When I don't, I make my "Quick Lox."
---
Step #2: Wet Cure (10-12 hours)
The salmon is washed in cold water to clean off all of the dry cure. After this, it is submerged in a wet cure (brine) composed of salt and white sugar that are dissolved in water (1 L of water, 70 grams of salt, 4 grams of white sugar- scale up or down based on need). I use a vacuum sealer and associated vacuum sealable bags to submerge the salmon in the brine. This is put in the fridge overnight again.
Note: After the wet cure stage is done, you have cured salmon. The last stage, smoking the salmon, is an additional step that was sometimes done in order to further preserve the fish, being a convenient way to increase its edible lifespan given the ubiquitous nature of fires and therefore smoke in the lives of the earliest lox makers.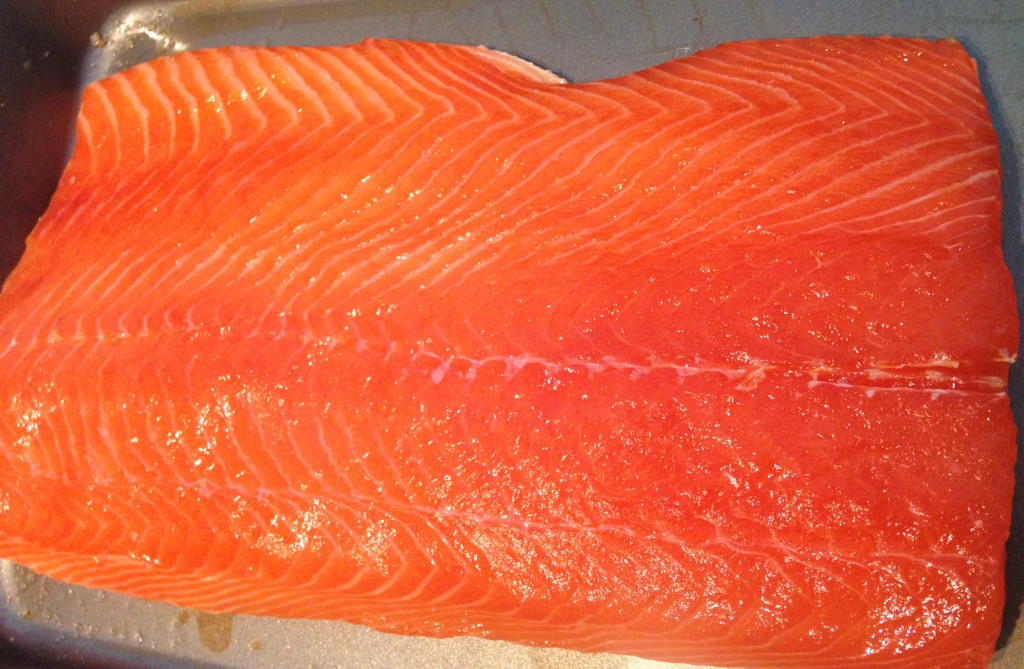 ---
Step #3: Cold Smoking (4 hours)
Cold smoking is a method of smoking meat, fish, cheese, what have you, without actually cooking it with heat. It is done with temperatures under 90F/32C, which allows the fish to remain "uncooked" while picking up the complex flavors that smoking imparts upon food. There are many many ways to cold smoke, but most require you to be outside and are similar to a grill set up. I have two methods that I use to smoke salmon. My first choice is to use an outdoor cold smoking set up, where I use an A-maze-N tube smoker in a Weber grill, carefully monitoring the temperature level to make sure it never rises too high.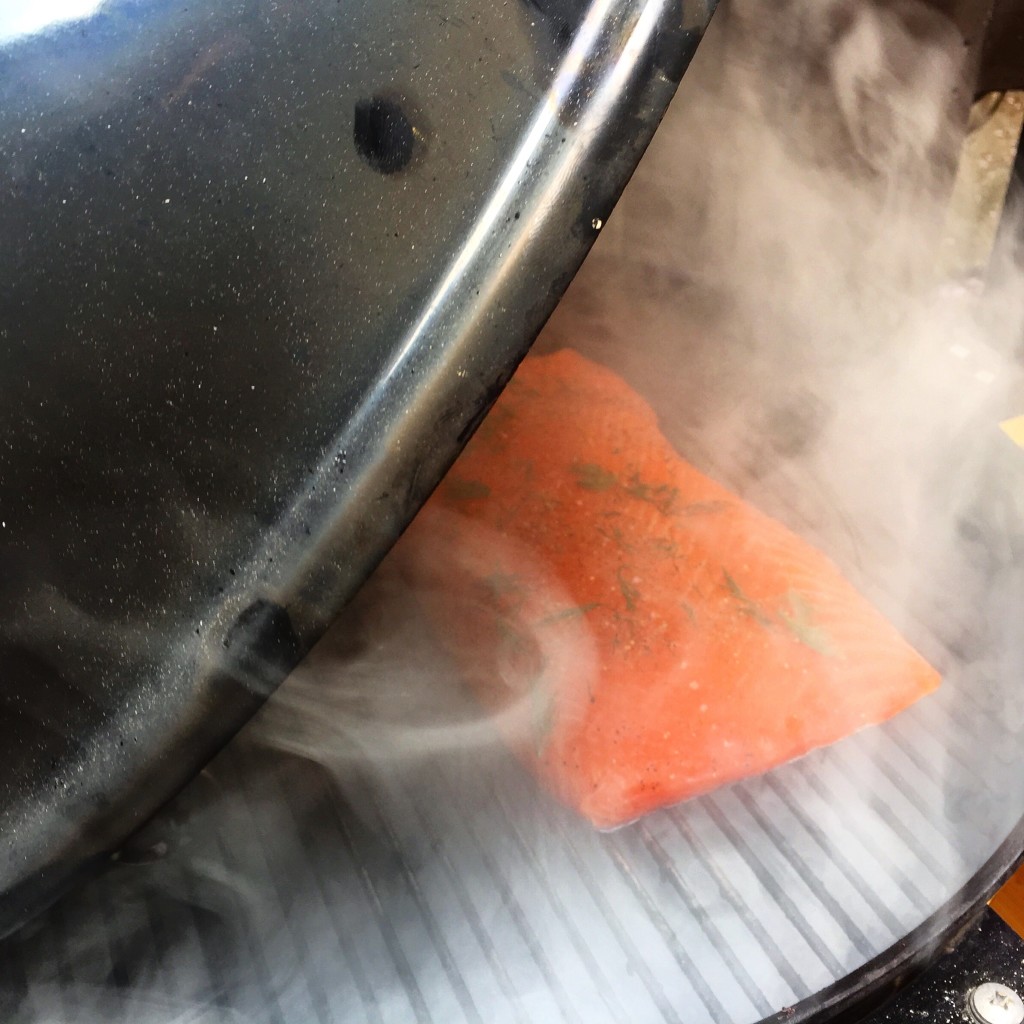 If I don't have easy access to one, I use a jerry-rigged indoor set up, using a Smoking Gun attached to tubing that sends the smoke into a Styrofoam cooler.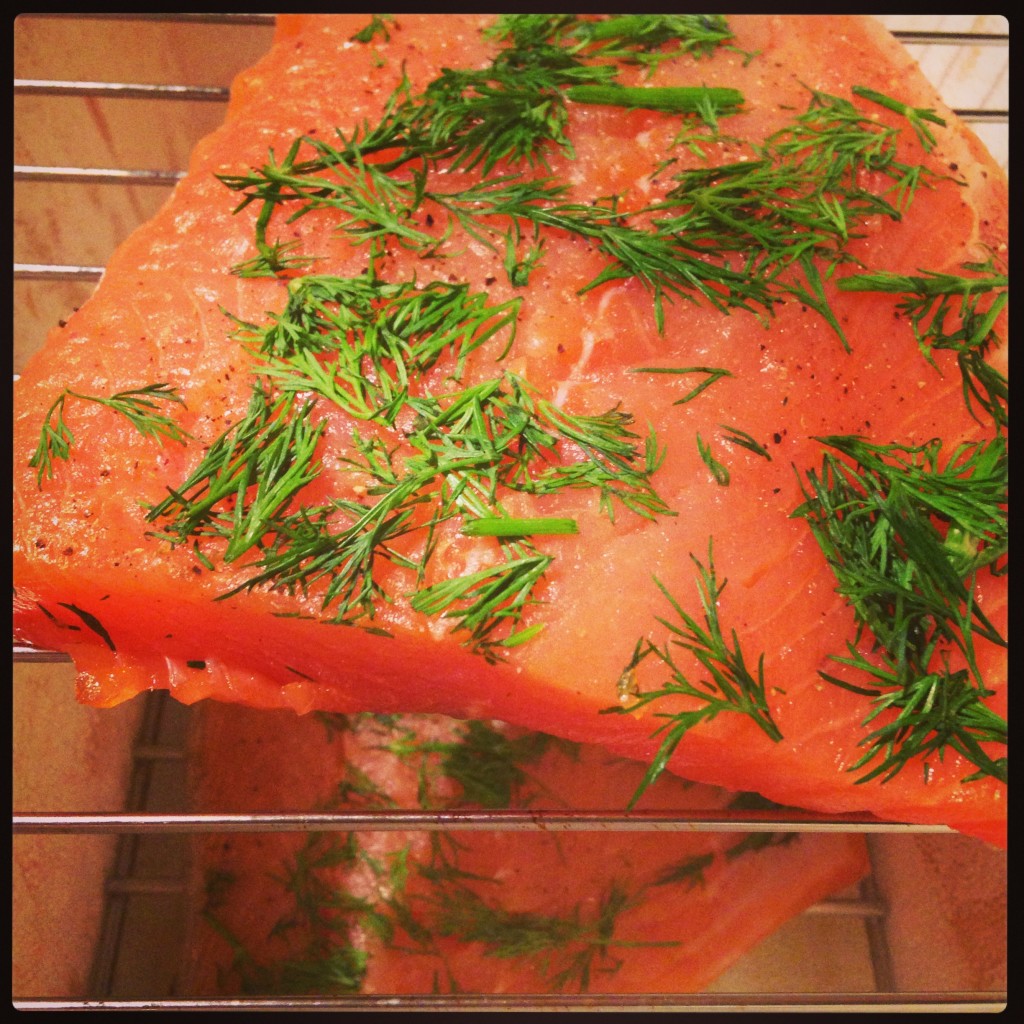 Before cold smoking the lox, I add simple spices to the cured lox: fresh dill and both black and white peppercorns.  Using my cold smoking set up, I cold smoke the salmon for 4 hours. After this time, I set the salmon on a rack in the fridge and allow it to rest overnight.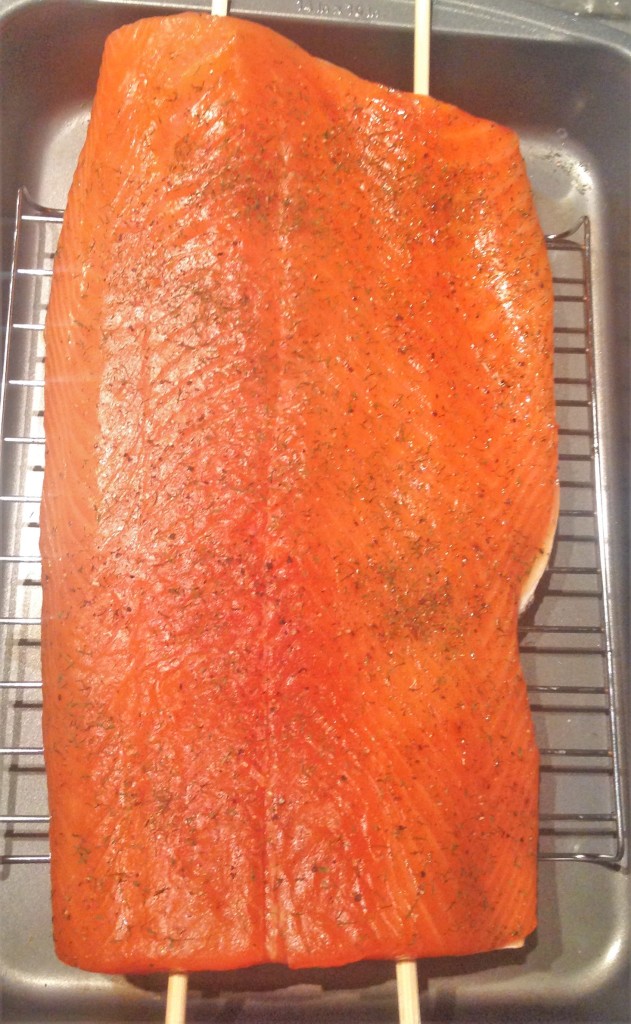 The next morning, the salmon is cured, smoked, and ready to enjoy!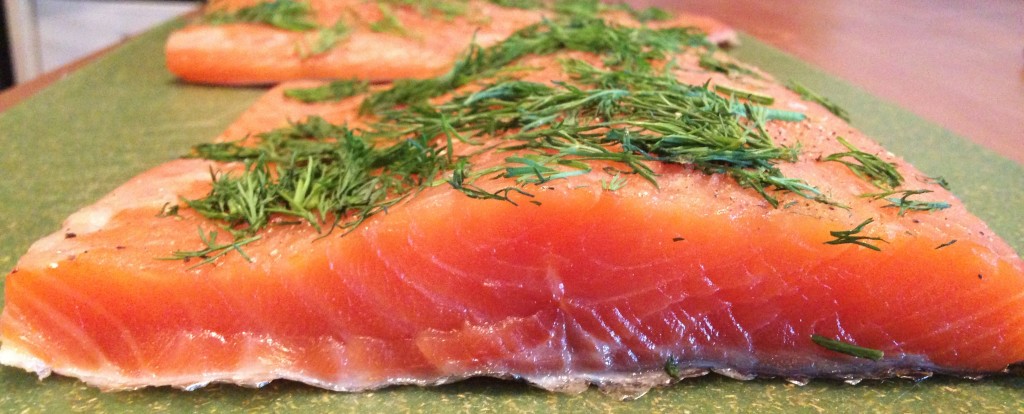 Slice it thin and enjoy!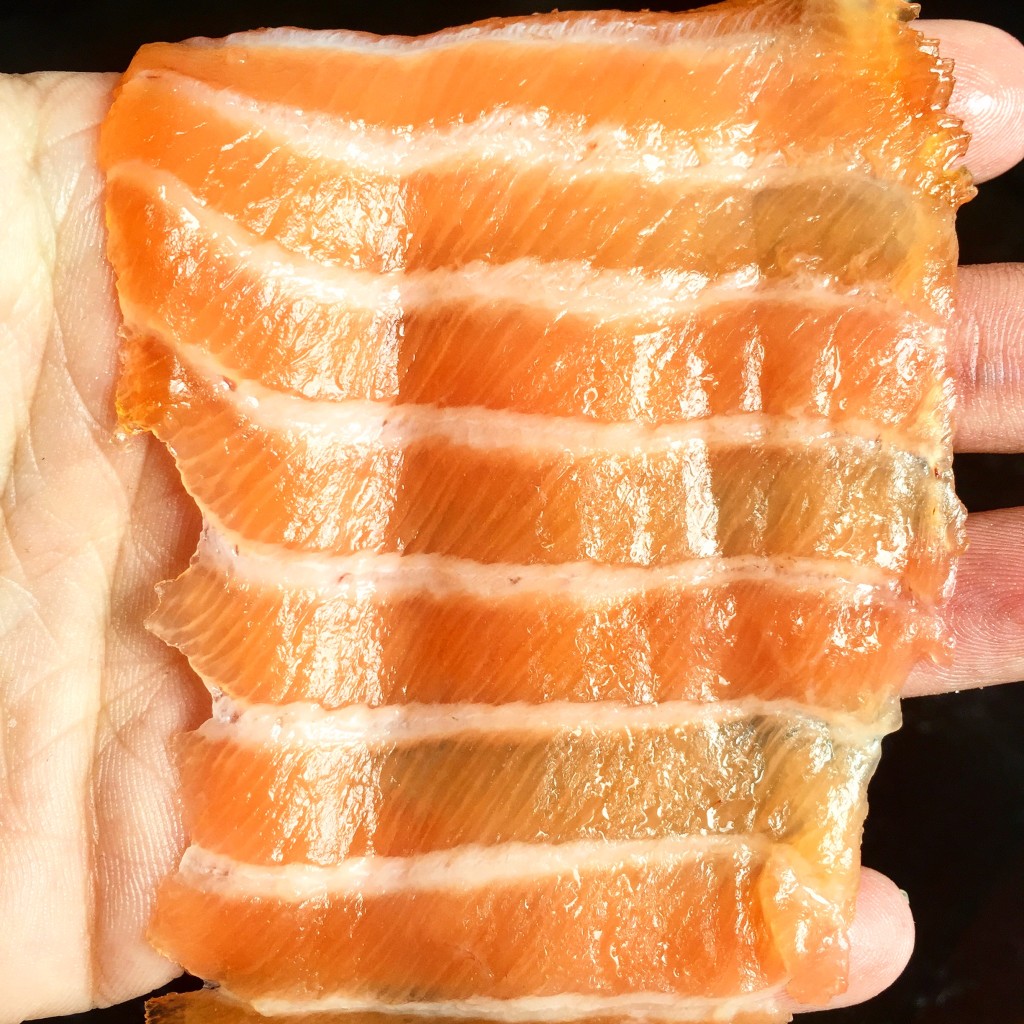 It is great on homemade bread, matzah, bagels, or even just by itself!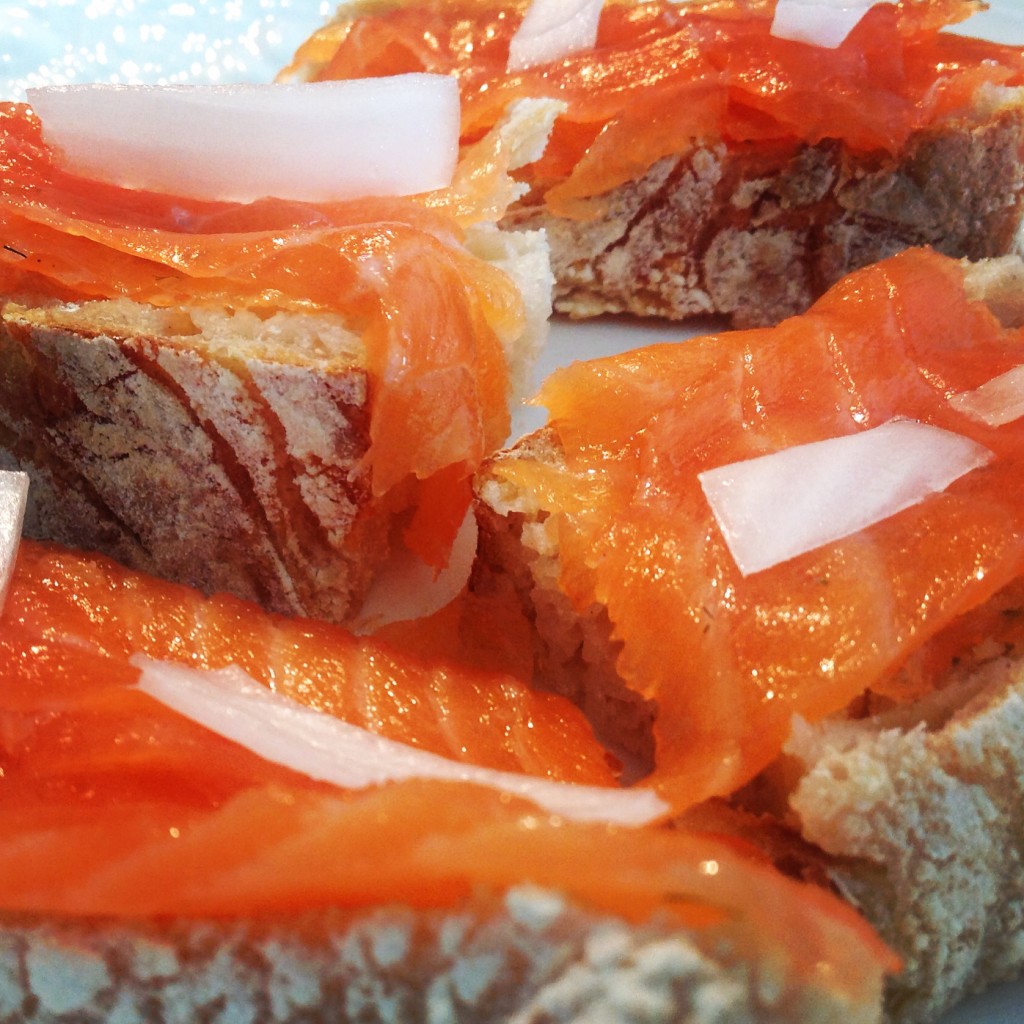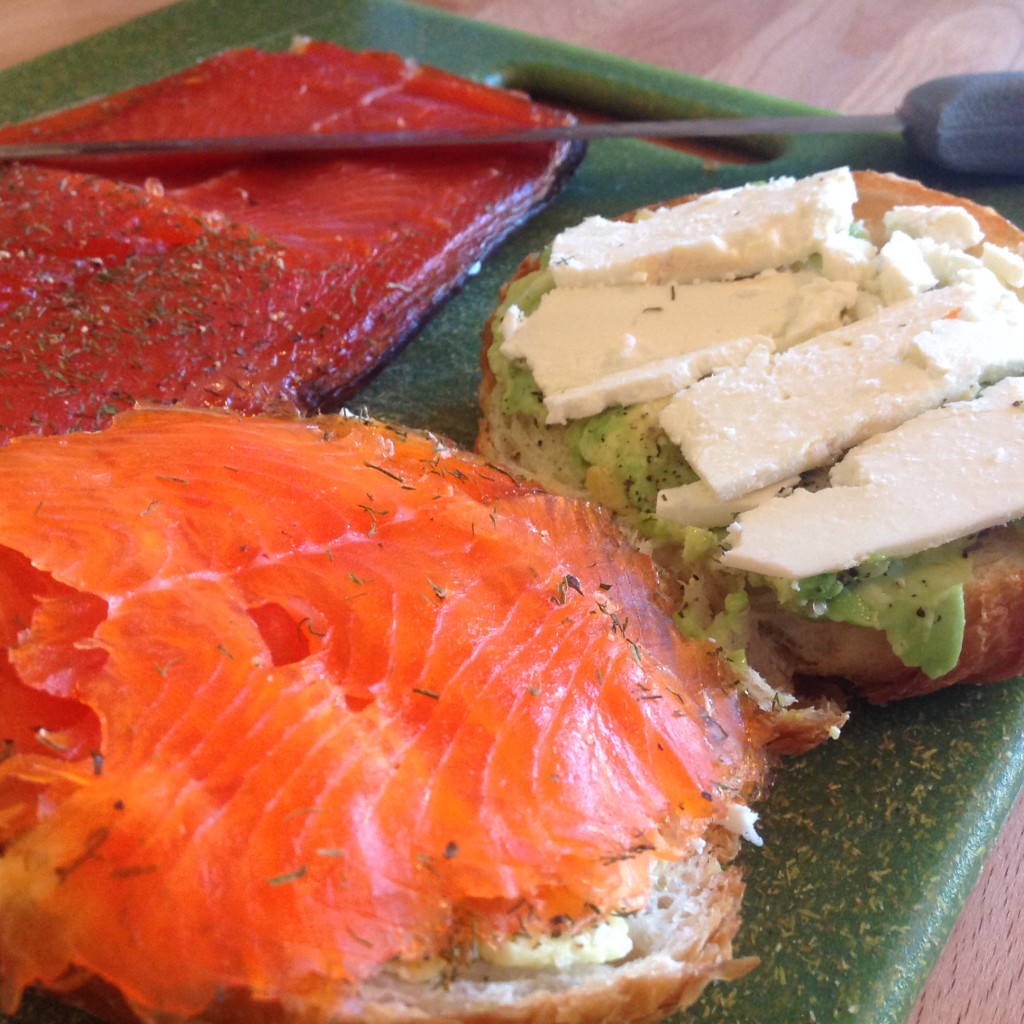 ---
Disclaimer: Curing fish is a hobby that comes with inherent risks. We can all do things to limit this risk by educating ourselves about the process and the utilizing the safest known methods to create our products. This website is for educational purposes only, and all experimentation should be done at each individuals own risk.